It rained so much in Florida during the week of THE PLAYERS Championship that the wood for Cameron Smith's victory bonfire was too damp to catch fire. A blowtorch failed to do the trick, but never fear, because Smith is as resourceful as he is a deadly putter. He grabbed his handy leaf blower, the same one he'd used to kill time during Friday's rain delay and tidy up his backyard, to get the fire roaring, and the celebration of a career-defining triumph was underway. Smith's caddie, Sam Pinfold, handed his boss a bottle of champagne and several beers were cracked open around the campfire that night. Smith still was buzzing off the natural high of making 10 birdies and shooting a final round 66 to win the TOUR's flagship event. But what he really craved was sleep. "I feel like I haven't slept in five or six days," he said in the aftermath of his win. "I can't wait for a good sleep."
Essential Downtime
Professional golf at the highest level can be draining for players as they regularly face extreme pressure, excitement and occasionally disappointment. This makes their downtime so essential. Smith is a scratch handicap in the art of chilling out, too. He moved to Jacksonville, Florida, seven years ago and his waterfront home along the Atlantic's Intracoastal Waterway, just 10 minutes down the road from TPC Sawgrass in Ponte Vedra Beach, serves as a sanctuary when the Australian native isn't off collecting trophies on the PGA TOUR. Given that Smith was spending so much time on the road in the early days of his career, he initially rented a tiny one-bedroom apartment in the Bay Meadows section of Jacksonville while he determined if endless days of sunshine and abundant golf options were for him. Former TOUR pro Aron Price, a fellow Aussie who married a Florida girl, had a vacant apartment he owned in Jacksonville Beach, with its sleepy low-key vibe, and let Smith move in there. Smith was content, but in March 2018, Price had to kick him out so he could sell the unit in order to finance an investment deal. He had no intention of leaving his mate with a box of his belongings on the side of the street, so Price cold-called a real estate agent on Smith's behalf, and Smith bought his first house after looking at just three properties.
If it was that easy, Price figured he might as well get his real estate license, and in 2020 he served as Smith's agent when he upgraded to his current 5,000-square-foot dream home in Ponte Vedra Beach, south of Jacksonville.
A Fishing Addict
One of Smith's favorite ways to unwind is fishing and his home includes a dock that accommodates two boats, one of which is a Frontrunner 39 Console named Tin City. From the big bow flair to the high-performance stepped bottom, Smith's vessel of choice features a slide-out cooler, 14-rod holder and a 540-gallon fuel tank. Smith has taken everyone—from PGA TOUR Commissioner Jay Monahan, who hauled in a crevalle jack, to fellow TOUR pro Billy Horschel to TPC Sawgrass Superintendent Jeff Plotts—out for a spin in pursuit of red fish and wahoo.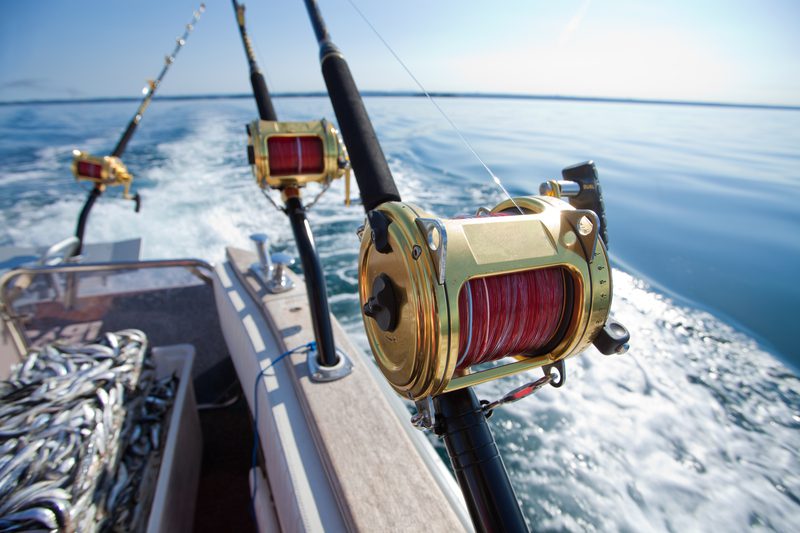 "I'm addicted to fishing," said Smith, who tries to hit the water a couple of times a week when he is home. "He could pass for a fishing guide around here," said Plotts. "He's just that good." The friendship between Plotts, who is old enough to be the 28-year-old Smith's father, was forged over another of Smith's passions.
A Turf Nut
"He's kind of a turf nut," Plotts said. "He probably has one of the best lawns in Ponte Vedra." Fellow Aussie Marc Leishman, Smith's partner in winning the 2021 Zurich Classic of New Orleans, also obsesses over tending to grass, and the Presidents Cup International Team teammates regularly swap photos of their lawns along with grooming tips. Smith keeps the grass at his pad cut tight enough to roll putts, and originally asked Plotts to come by and give him some pointers. Plotts was impressed with Smith's tools of the trade and the research he's done to become proficient at growing a proper lawn. "He's just a turf head," Plotts said.
A Petrol Head
Back home in Australia, they'd also call Smith a Petrol Head. Smith installed an F1 Simulator in his game room replete with race wheel, pedals and three TV screens for panoramic views. "That's my time waster," he said. And when he wants to hit the open road and let his hair down, Smith enjoys driving a sporty orange Nissan GT-R with 1,300 horsepower. He bought it after his first PGA TOUR win with Jonas Blixt at the 2017 Zurich Classic. "I always wanted one as a kid," he said.
Special Moments
Smith, who also won the Sentry Tournament of Champions in record-setting fashion in January, may be best known for his distinctive hairdo, but there's a lot more to Smith than golf's best mullet. He enjoys his hobbies away from the course and his natural curiosity extends beyond his imagination with a wedge. In pre-COVID-19 days, Smith made a point to enjoy a "getaway day" and experience the unique offerings of whatever city he traveled to for a tournament rather than falling into the trap of spending a week going from golf course to hotel, rinse, and repeat. "His ability to experience the moment," said Plotts, "is one of his little-known traits that has always impressed me."
SEE ALSO: The World's Top Golfers by Tour