Menswear brand, CON.STRUCT has officially launched its Green Collection for golf! With the brand's commitment to sustainability, the entire collection is made from recycled materials and produced via renewable solar energy.
CON.STRUCT Green is a full collection of styles enhanced with 4-way stretch fabric, quick-dry wicking, anti-microbial, and UV 50+ protection properties for high performance and extended product life.
You will find polos, bottoms, vests, quarter zips, and windbreakers that are designed to seamlessly move with you and keep you dry, fresh, and completely unrestricted as you golf. It's important that the clothes you wear on the course facilitate your movement and comfort!
To add to your fun, the brand has stuck to its affinity for mixing and matching prints with standout pieces like the Gone Paintballing Performance Polo, Flamingo Performance Polo, Tropical Leaf Performance Polo & Leaf Print Reversible Vest.
Features
4-way Stretch: This stretchy fabric provides remarkable freedom of movement.
Quick dry wicking: Beat the sweat! Moisture-wicking fabric keeps you dry, cool and comfortable all day.
Anti-microbial: Treated with advanced technology that works against odor-causing bacteria.
UV 50+ Protection: Protected fabric reduces your exposure to the sun's harmful rays.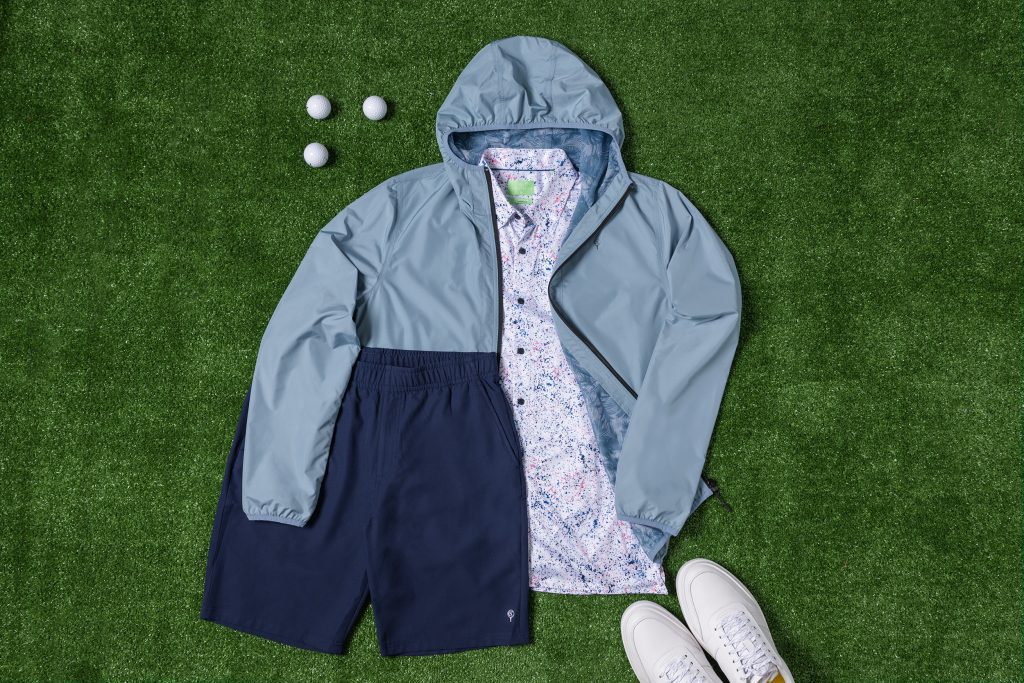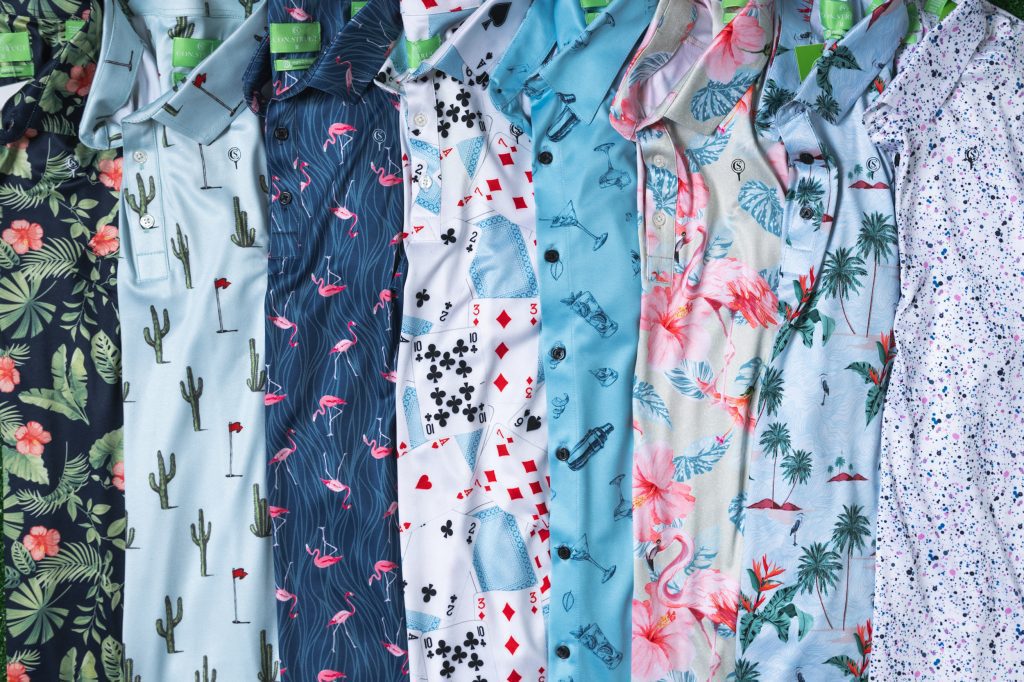 PGA TOUR 2023
Before launching to the public, CON.STRUCT exhibited the Green collection at the 2023 PGA Show in January. Since then, CON.STRUCT Green has received favorable reviews from NBC's Golf Channel, Esquire, Islands, The Cape Gazette & more.