We do it for the love of the game, but it's commonly known that golf can be good for your health, blood pressure and your heart. Walking an average course for a round of golf can be anywhere between three to four miles. If you walk 18 holes three to five times a week, you'll be getting an excellent amount of exercise to support your heart health. Regular golf can help you stay fit, improve muscle tone, build endurance, lose weight and body fat. Moreover, if you pull your clubs or carry them, you'll burn even more calories each round to benefit even more. Yet not everyone who plays golf has a healthy heart.
Golf by the numbers
According to some statistics, there are approximately 24 million golfers in the U.S. Interestingly enough, the American Heart Association (AHA) and the American College of Cardiology (ACC) estimate that nearly 103 million U.S. adults have high blood pressure. That's nearly 1 in 2 of us!
The Center for Disease Control and Prevention (CDC) approximates that 80% of heart disease and stroke events are preventable. Subsequently, it is important to note that when your blood pressure is too high for too long, it puts you at greater risk for developing life-changing and potentially life threatening conditions. High blood pressure can lead to:
Heart attacks
Strokes
Heart failure
Kidney disease or failure
Vision loss
Sexual dysfunction
Angina (chest pain)
Peripheral artery disease
Regular self-monitoring of your blood pressure and knowing your numbers empowers you to take action. Studies show that regular self-monitoring reduces stroke risk by up to 20% and cuts the risk of coronary artery disease by 10%.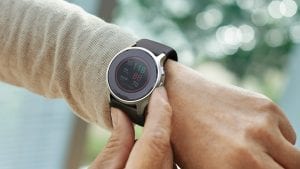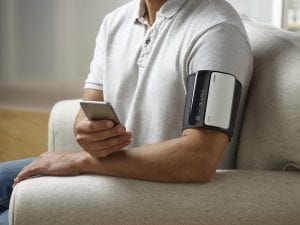 What is normal blood pressure?
Although, many people know their numbers, they may not know what they mean. The AHA and ACC establish the categories for normal and high blood pressure categories. Their guidelines recommend monitoring your blood pressure at home using a validated device. Using at home blood pressure monitors can therefore help you take charge of your heart health, while providing you a way store, track and share data with your doctor.
When golf hurts
So, while you're keeping your heart healthy, are you experiencing any aches and pains related to your golf game? TENS therapy, a form of drug-free pain management can be used to alleviate pain; it stands for Transcutaneous Electrical Nerve Stimulation and has been used for more than 40 years by medical professionals like physical therapists and chiropractors.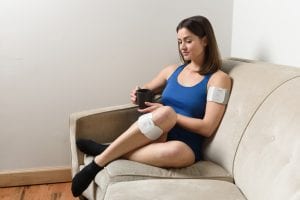 Furthermore, TENS therapy treats chronic and acute muscle and joint pain on multiple body parts such as the shoulders, arms, lower back, hips, thighs, knees, calves and feet.
This 100% safe, drug-free pain relief option works by blocking pain messages to the brain with electrical pulses. The therapy increases circulation to targeted areas and stimulates endorphins,which are your body's natural painkillers.
There is a range of targeted, powerful pain management devices that are small, portable and battery-operated—and also easy to use. Simple hand controls offer differ pain and massage modes to provide you with tailored pain management.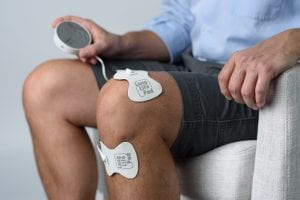 About Omron Healthcare
From personal heart health monitors to pain-relieving wellness products like TENS devices, Omron Healthcare, Inc., is the world's leading manufacturer and distributor of these health solutions. Since its first blood pressure monitors more than 40 years ago, the company has been passionate about empowering people to take charge of their health at home through precise, innovative technology
Omron's complete range of blood pressure monitors features a user-friendly interface, easy-to-read monitor, and even Bluetooth® and Amazon Alexa connectivity, Omron blood pressure devices have been established as premier options in at-home monitoring. The worrying rise in the number of adults with high blood pressure propelled, Omron Healthcare to adopt our company mission of Going for Zero™—zero heart attacks and zero strokes.
For 40 years, the company has been passionate about empowering people to take charge of their health at home through precise technology. That may be why Omron is the number one doctor and pharmacist recommended brand of blood pressure monitors for home use .
For more information, visit OmronHealthcare.com
See Also:                                              
The Health Benefits Of Golf For The Brain