Arguably one of the most essential golf accessories, laser rangefinders provide golfers with a simpler method of measuring yardage than using a GPS device. Using a rangefinder is simple; the devices most often look like a set of binoculars, arranged either horizontally or vertically, and like binoculars, a rangefinder is used by holding it up to the eye. All you have to do is point it directly at the flag for it to measure the distance using a laser. Some rangefinders have additional functions, such as indicating the slope of the shot. The main advantage of laser rangefinders over GPS devices is accuracy – while a GPS device will typically give only a pre-measured distance to the front, middle, and back of each green, a laser rangefinder will tell you exactly the yardage to the pin from wherever you are playing the hole.

In fact an optical rangefinder is usually a monocular, more like a telescope, so you use it with your dominant eye, closing or squinting the other to focus your view through the mechanism. A digital readout will then show you the distance to the flag, and depending o the make and model, possibly other information which could help you with club choice and swing speed. Some will even warn you of hidden traps.
A GPS rangefinder can be incredibly accurate, using the Global Positioning System satellites to map distances and locations, making them capable of measuring to within a metre. They can certainly make very long distances, approach shots, and blind spot navigation much easier. But a laser rangefinder is perhaps better for golfers who are building their experience, and can often be more cost-effective. In addition, laser rangefinders can provide features such as target-lock vibration and slope compensation calculation, giving you a bit more confidence for those tricky approach shots.
Position
Of course, there are some who still regard rangefinding devices as beyond the pale. Strictly speaking, while they used to be banned from most golf competitions and tournaments, they are often now allowed under strict conditions, only for measuring yardage to the hole or other in-game locations from your own playing position. As these devices aren't technically 'smart' like a golf watch can be, and won't give you help such as shot recommendations or record your progress, they are often allowed on formal competitions – but it's always worth checking withe the organisers of a tournament or the club house whether they are allowed in certain circumstances.

Some factors to bear in mind when choosing include price (generally around $100-$500 with a 'sweet spot' around $250) ease of use, range, weather protection, and battery life (rarely an issue since most will make a battery last 6-12 months). There are many brands and prices of laser rangefinder to choose from, manufactured by companies such as Bushnell, Rife, Shot Scope, Easygreen, Fazer, GolfBuddy and Motocaddy.

Here are some of our current picks:
Precision Pro NX9
This follow-up to the NX7 features a built-in magnetic cart mount, shockproof design, 7x magnification, a 24mm viewfinder, and Adaptive Slope Technology which allows you to toggle between elevation slope and non-slope modes. It has a range of 400 yards and delivers a quick vibration when the target has been acquired.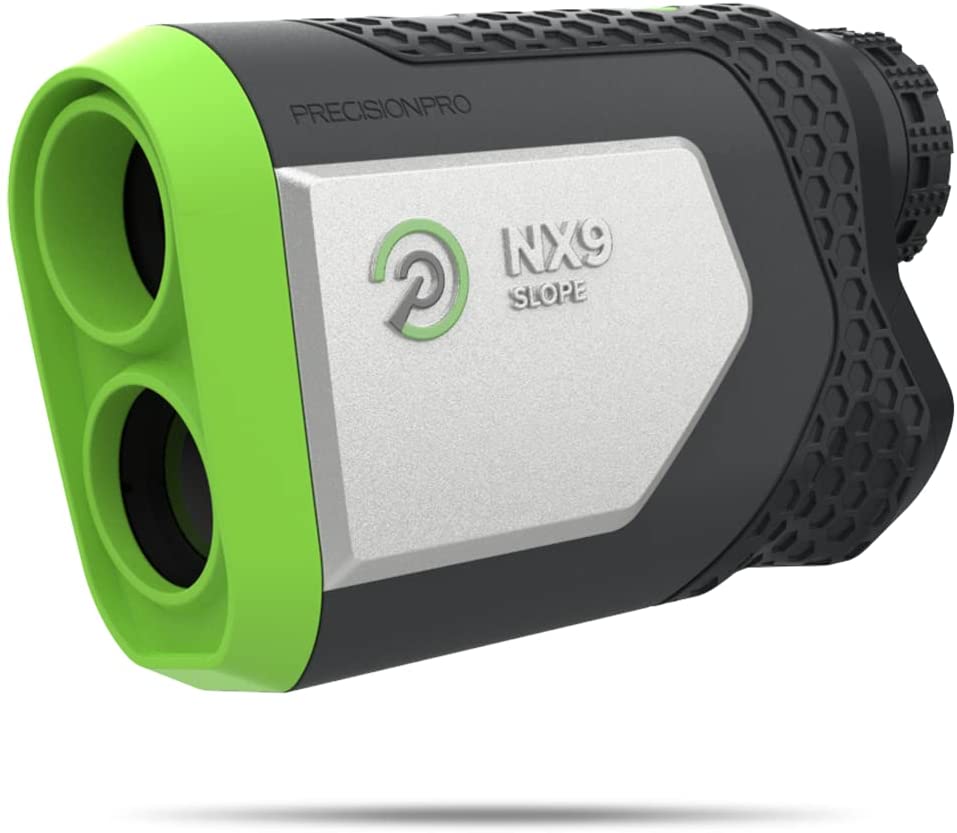 TecTecTec! Ult-X
If you are struggling to lock on to flags over 150 yards away, with TGT (Target Lock Technology), the ULT-X laser rangefinder will instantly catch flags at up to 450 yards and hazards at up to 1000 yards with high quality 6x magnification providing bright, clear images. Using the latest optical technology, the ULT-X gives you the most accurate and reliable measurements with an unprecedented accuracy of ± 0.3 yards at distances of up to 300 yards, ± 0.5 yards at distances of up to 600 yards and ± 1 yard at distances up to 1,000 yards. Simply pull the attached faceplate into place to turn off the slope feature.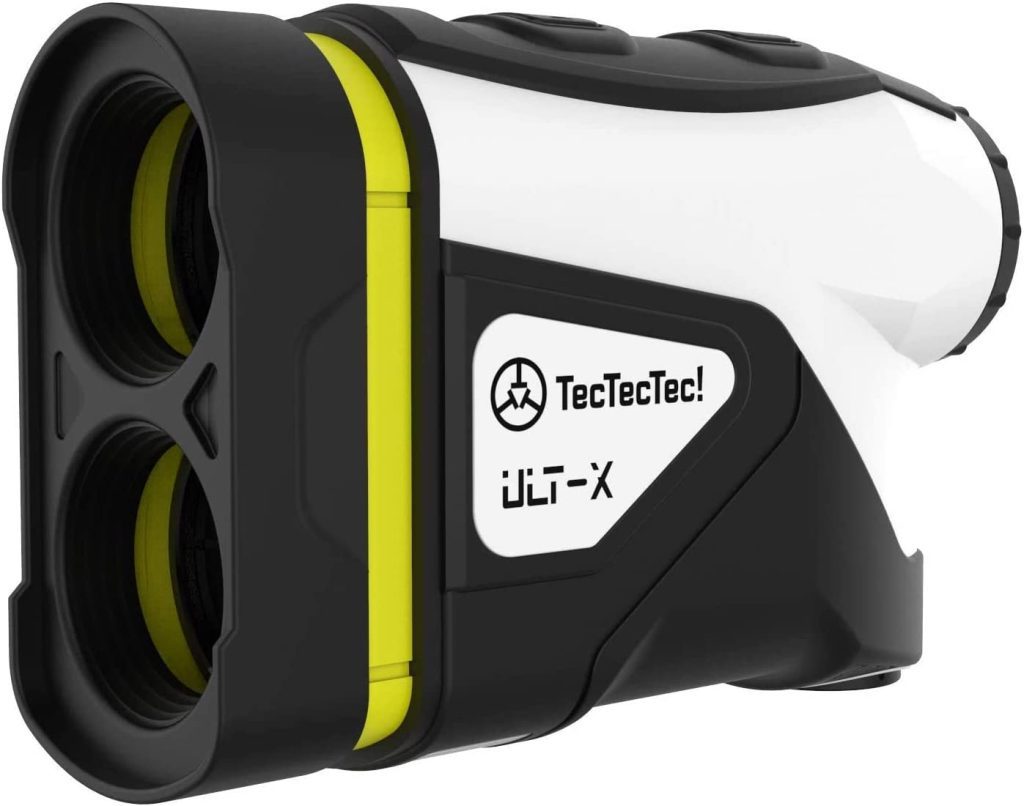 Bushnell Tour V5 Shift
A step up from the previous V4 mode, the V5 now has an enhanced slope algorithm to provide golfers with even more precise tour-trusted compensated distances to account for the holes' incline/decline. Featuring a magnetic cart mount, pinseeker with visual jolt, and 6x magnification, up from 5x on the previous model, the V5 comes with a smartphone app showing over 36,000 courses with 3D flyovers, hole layouts and distances. One of the more expensive rangefinders, but arguably worth the money.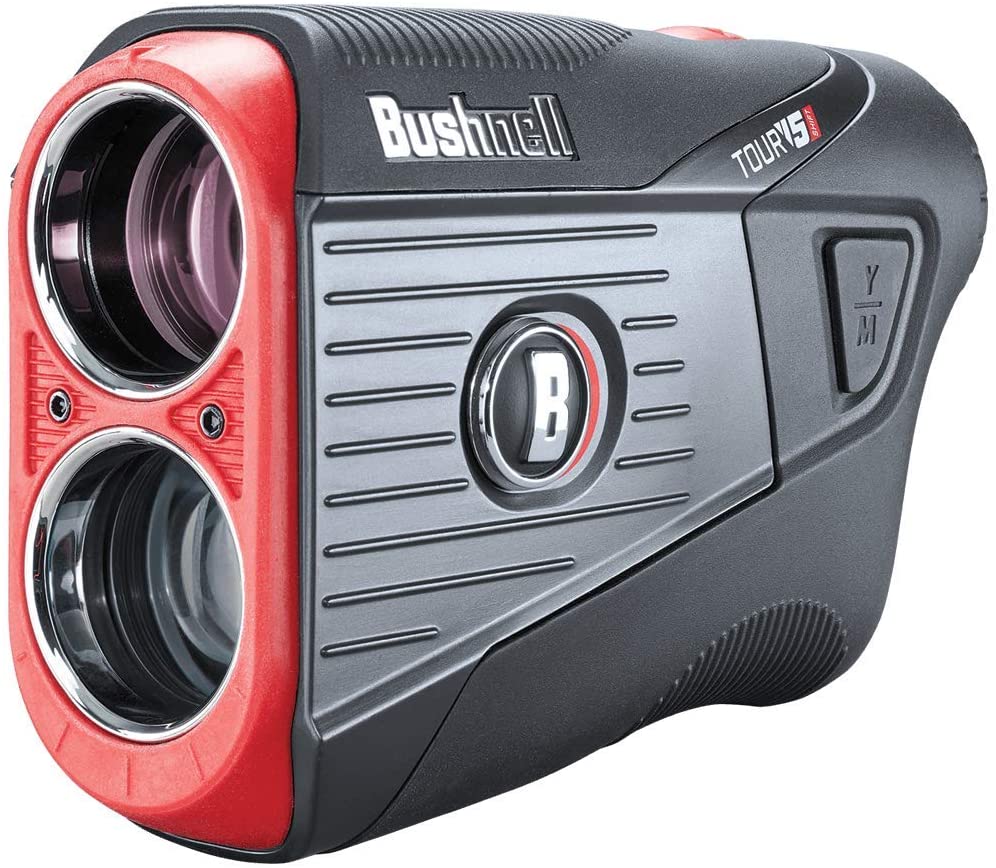 Garmin Approach Z82
This isn't the cheapest rangefinder around, but there's a good reason for that – it combines laser and GPS technology. Claming to be the most accurate laser range finder on the market, within 10" of the flag, up to 450 yards, the Z82's image stabilization makes it easier to find and range the flag for precise distances to the pin; vibrational feedback lets you know when you've locked in. Features include full-color 2-D CourseView mapping for more than 41,000 courses worldwide overlaid on the viewfinder, and a Laser Range Arc feature which draws an arc on the 2-D CourseView map at the distance the laser ranged, so you can see everything in play at that distance. Hazard View allows you to quickly scroll through each hazard on the map.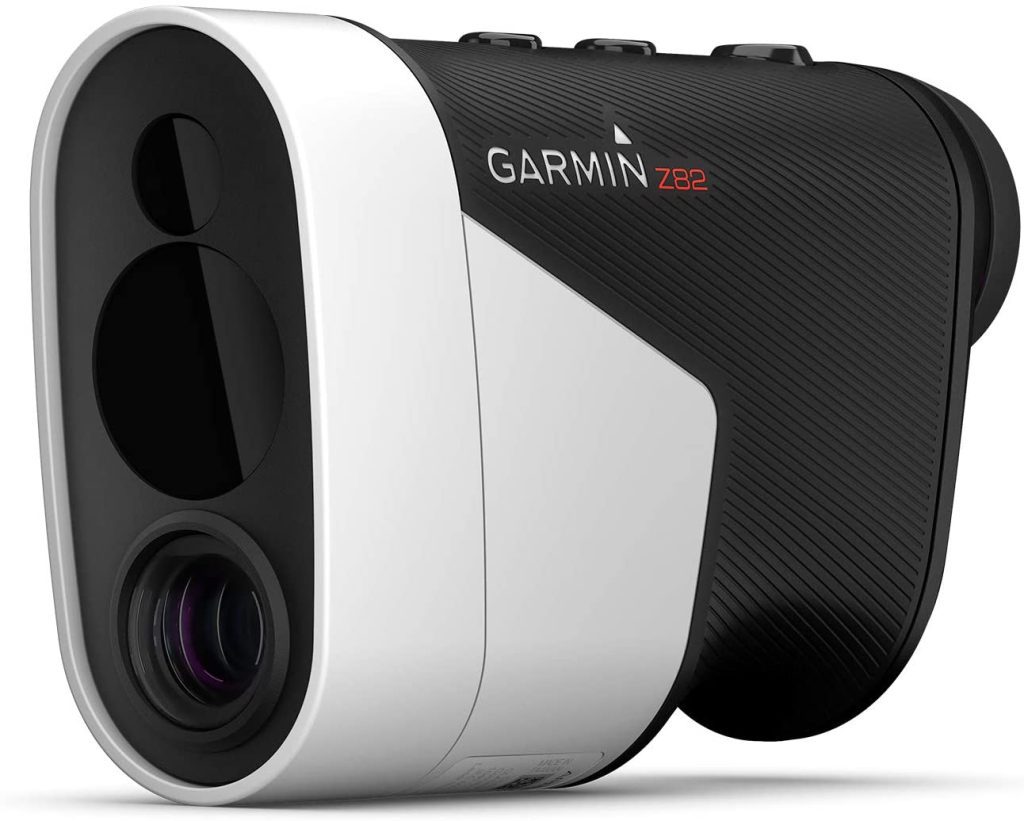 Callaway 300 Pro
A simple, inexpensive and easy-to-use option, though it lacks some features such as a magnetic grip and vibration function. It is though water and fog proof, has 6x magnification and easy to read LCD display, and delivers an audible chirp to confirm distance acquisition to the flagstick.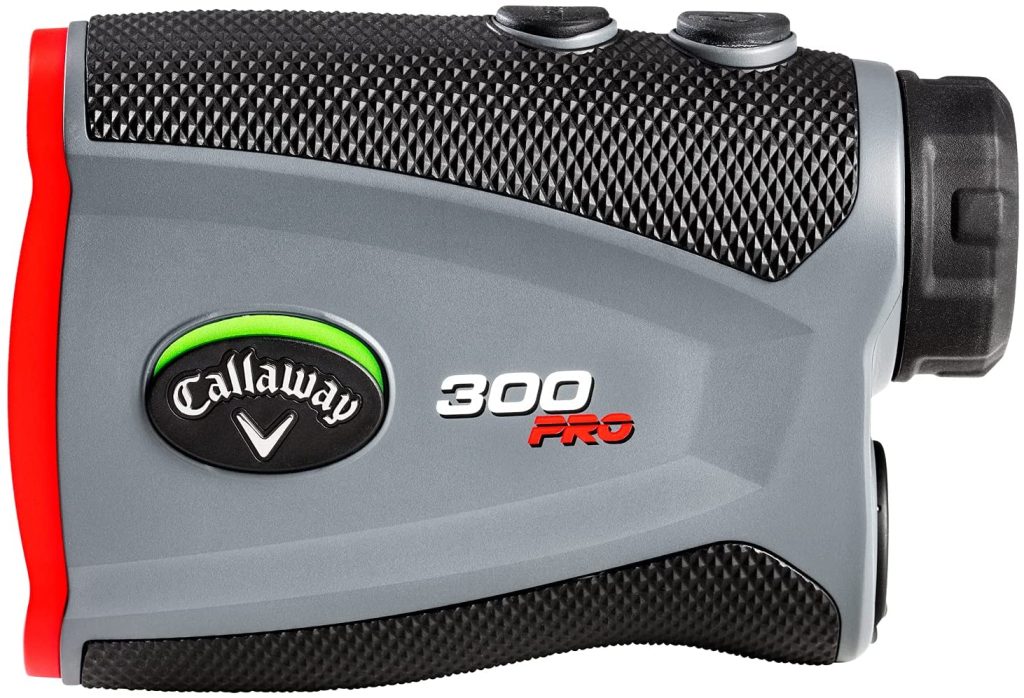 So, if you are in the market for a golf rangefinder, check out some of these options, and you'll soon be feeling the benefit of one of these handy course accessories.

See also: Building Your Perfect Home Golf Simulator