British Golf Connect and Greens & Grapes are partnering with Grands Crus Châteaux 1855, two new Marriott hotels and the Bordeaux Tourist Board, to present an exceptional golf-and-wine tour package taking place from 22nd-25th September 2022.
Planned to celebrate the Fall and the start of harvesting with the best greens and grapes in Bordeaux, the program allows you to choose your à-la-carte package from 2 to 4 days, between 22nd and 25th of September. Prices start from €554 per person.

The detailed programme includes:
A golf competition at Golf du Médoc, 15th best course in Europe, with great prizes, including vintage wines
A gala dinner at the magnificent château Giscours with a memorable wine tasting of the best wine vintages.
Visits of châteaux during harvesting with lunch and wine-tasting.
A Visit of Bordeaux, and La Cité du Vin, nearby your hotel in the trendy new Bordeaux docklands.
More golf to enjoy at signature courses such as the Tom Doak Grand Saint-Emilionnais.
10% discount to trade partners, pros and private groups over eight people.
You can pick your arrival and departure date knowing that the golf and Grands Crus 1855 competition takes place on Friday 23rd of September in the afternoon, and make your own programme of three, four or five days, with different options laid on specially; you can for instance play two or three rounds of golf and discover one or two exceptional Grands Crus 1855 châteaux during a private wine tasting experience while grapes are in the process of harvesting.

See also: Abertay University Studies Golf Injuries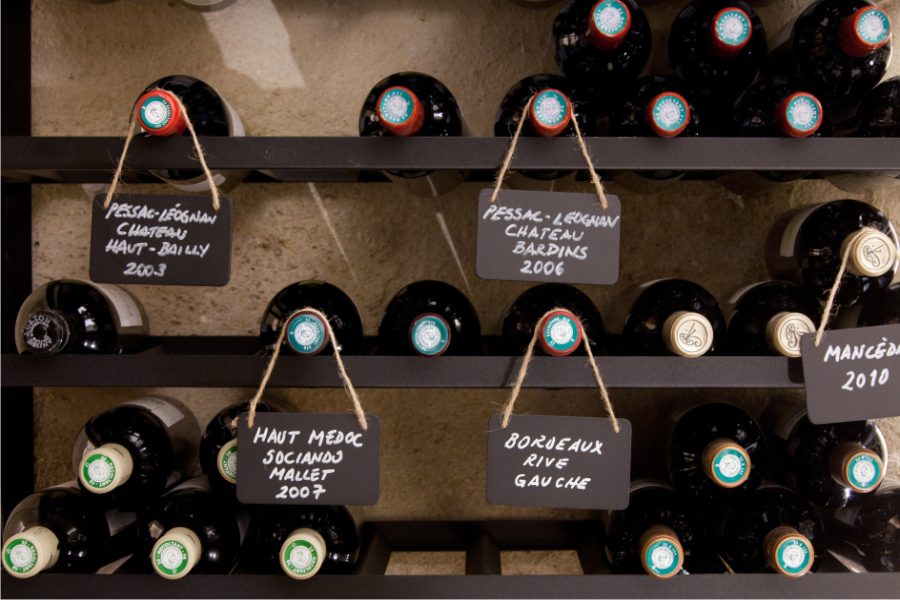 You arrive in Bordeaux and stay at one of the 2 Marriott group hotels: Hotel Renaissance 4* or Moxy 3*. These 2 new hotels are based in the Docks area of Bordeaux (Bassins à Flot) : a vibrant quarter near La Cité du Vin and along the quays of the Garonne river.
In the morning of Thursday 22nd there's a visit to a Grand Cru 1855 château during harvesting. A vertical wine-tasting is organised specially for your visit, followed by a "harvesting" lunch. In the afternoon, you play 'Les Vignes' 18-hole golf course at Golf du Médoc. You can choose the option of arriving on the day at your own time.
Friday 23rd sees free time in the morning followed by transfer to Golf du Médoc by bus at 11:00 for some practice before a light lunch. At 2pm, a shotgun competition is organised on the championship course 'Les Châteaux', with each hole sponsored by outstanding châteaux including 12 Grands Crus 1855.
At 6:30pm the group is transferred to one Grands Crus Châteaux in Medoc for a prize-giving gala dinner, paired with Grands Crus wines' tasting. Prizes include bottles of Grands Crus wines, the new edition of the book of the Counsel of Grands Crus Wines 1855, a weekend in one of Marriott Golf resort in Europe for two, and more!
Golf, Wine and Bordeaux

Saturday 24th gives the options of golf, wine or a visit to Bordeaux; the package includes an entry to La Cité du Vin located near your hotel, the largest interactive museum dedicated to wine and civilisation. A city pass provided. Option N°2 : Château Visit In the morning to a Grand Cru 1855 château in Sauternes during the harvesting. A vertical wine-tasting is organised specially for your visit, followed by a "harvesting" lunch. Option N°3 : golf in Bordeaux with a round at Grand Saint-Emilionnais Golf Course, near Saint-Emilion.
Bordeaux region offers over 10 golf courses. For the Golf and Grands Crus 1855 competition the Golf du Médoc and its championship course Les Châteaux has been selected. Two other signature courses are also available to play during your stay: Golf du Médoc is classed among the top 15 golf courses in continental Europe. As the third best golf course in France by the Rolex Guide, the Golf du Medoc offers two superbly designed 18 hole courses: Les Châteaux course and Les Vignes course. Les Vignes course (par 71) was designed by Rod Whitman (Canada) in 1991. This technical and varied course is set in a typically regional landscape where the beauty of the moors and the maritime pines. A tee-off is included on Thursday 22nd in the afternoon. The golf competition takes place on Les Châteaux (par 71) designed in 1989 by Bill Coore (USA). It respects the Scottish links tradition with its wide fairway bordered by heather, gorse and broom. The fast greens, the influence of Atlantic winds and the technical difficulties of the layout make this championship course a constant challenge. The Lacoste Ladies Open is held here every year.
Tee-off
Tee-off is scheduled on Saturday morning as an option to play Grand Saint-Emilionnais Golf Course, a five-star golf course, designed by one of the best architects in the world, Tom Doak. This exceptional course unfolds in a valley fringed by centenary oak trees, framed by vineyards.
The gala dinner on Friday 23rd of September, after the golf competition, is held at Château Giscours astonishing first by its size, then by its spectacular surroundings: a magnificent park, a lush forest, and vineyards covering a hundred hectare which makes a magical setting in the heart of Margaux. Two private châteaux visits are organised during this exceptional stay to enjoy the vibrant activity during harvesting and enjoy an exclusive wine-tasting followed by an harvesting lunch with wine-pairing. On Thursday 22nd of September in the morning : a château in the Medoc region. On Saturday 23rd of September in the morning: a château in the Sauternes region.
Greens & Grapes is a family business – the only travel agency in the Bordeaux region dedicated to providing 'all-in-one' golf, wine and gastronomy packages.
This is the perfect stay for epicurean golfers but also for their non-golfing friends and family who love a chic and relaxing stay in the most famous wine region in the world and the cultural and foodie city of Bordeaux.
www.greensandgrapes.com

See also: Portrait of Golfing Legend Tom Morris Senior Comes Up for Sale