Professional golf has never been more competitive. Each week different players can be seen on national TV and splashed all over the internet and magazines hoisting the winning trophy after a spectacular finish on the course.
Alongside each player is their caddie; typically quick with a congratulatory hug and then sliding out of the photographer's frame to keep the spotlight on their player. Such is the caddie's life.
Jani-King places the spotlight on caddies
But one company is working to put the spotlight on the caddies. Jani-King, a leader in the commercial cleaning industry, recently partnered with the Association of Professional Tour Caddies (APTC) to bring attention to their brand and to the fundamental role of the professional caddie.
Through Jani-King's towel partnership with the APTC, more than 150 professional caddies carry the Jani-King towel on their player's bag during tournaments. Look closely enough and you'll start to see that same towel draped over shoulders, wiping away dirt, grass and sand on clubs, and keeping players' hands clean and dry when needed.
An essential piece of equipment
It's a piece of equipment that can go unnoticed by spectators, but it's never overlooked by a caddie when preparing for an event.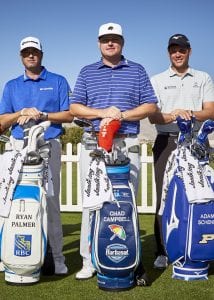 "Creating a towel deal with the APTC obviously made sense to us as a commercial cleaning company," said Mike Biggs, Director of Sports Partnerships and Business Development for Jani-King.
"But our strategy is not just about brand exposure in the media. We educate the caddies on our business and our business objectives. By doing this, caddies are able to identify business opportunities during pro-am events when they are paired with CEOs, business owners, or other executives who have a need for better janitorial services."
This line of thinking goes far deeper than most typical B2B sponsorships. Many companies get involved strictly for brand exposure and getting their logo seen on TV or getting access to season tickets, players or VIP experiences.
Building relationships
For Jani-King, a partnership in golf is all about building relationships each week and using the towel as a sales tool.
Jani-King also brands itself in the golf industry through sponsorships with PGA sections around the country; another unique deal that makes sense when you pull back the curtain and understand Jani-King's ultimate goal of signing new customer accounts.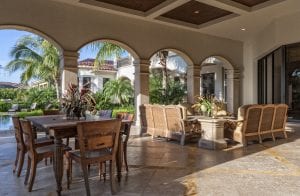 "There are thousands of country clubs and golf clubs with PGA professionals on staff, many who serve as GMs," said Biggs.
"Our franchisees are in the cleaning business. We want to provide daily, weekly and monthly janitorial services to those clubs. For the clubs and their members, Jani-King is a great fit because our franchisees are local business owners; they are dedicated to deliver to the highest standards."
Whether it's on the course or at the club, Jani-King is finding ways to clean up with the game of golf.
Jani-King is the world's largest commercial cleaning franchise company with more than 120 support offices in 10 countries. Through a global network of over 9,000 franchisees, Jani-King delivers a superior commercial cleaning program to a wide range of customer locations including office buildings, hospitals, hotels, sporting venues, universities, restaurants, manufacturing facilities and more.
Discover more at www.janiking.com/