These talented young Korn Ferry Tour players are earning their competitive stripes and poised to make their mark inevitably making them the Korn Ferry Tour top 5 players to watch.
COVID-19 postponed the Korn Ferry Tour
First-year Korn Ferry Tour members Davis Riley and Will Zalatoris are roommates in the Dallas-Fort Worth metroplex. Accomplished amateur players, both were looking forward to competing in the inaugural version of their local Veritex Bank Championship before the COVID-19 pandemic shook up the 2020 calendar.
With several events canceled or postponed because of the pandemic, the Korn Ferry Tour schedule has been restructured into a 2020-21 combined season, where The 25 PGA TOUR cards will be awarded upon the conclusion of the 2021 Korn Ferry Tour Championship presented by United Leasing & Finance next summer.
Although young players like Riley and Zalatoris will have to wait another year to have their first chance at a TOUR card— aside from a Three-Victory Promotion, which still awards direct TOUR access—there is no shortage of motivation as the Korn Ferry Tour resumes competition after the pandemic hiatus.
Also Read: Best Midwestern Golf Destinations for Golf Enthusiasts
Riley and Zalatoris have a close history together
In addition to sharing living quarters, Riley and Zalatoris share similarities in their career trajectories. Each began the 2019 Korn Ferry Tour season with zero status but took advantage of opportunities via Monday qualifiers and sponsor invitations to earn enough Points to qualify for Special Temporary Member status, eventually earning enough points to qualify for the Korn Ferry Tour Finals and, subsequently, full status entering 2020.
The duo also has history at a high level of competition, having squared off in the championship match of the 2014 U.S. Junior Amateur. Propelled by a wedge hole-out for eagle at the 32nd hole of the 36-hole final, Zalatoris defeated Riley 5 and 3.
"It's pretty cool that we're buddies today, and we can sit here and laugh and joke about it now," Riley recalled earlier this year.
Riley and Zalatoris are among the Korn Ferry Tour top five players to watch.
Davis Riley
The Mississippi native played collegiately at the University of Alabama, earning a variety of accolades as a three-time All-American and Palmer Cup participant. He recorded five top-35s in his first seven starts of 2019 as a non-Korn Ferry Tour member to secure Special Temporary Member status, eventually earning a Finals berth. Armed with confidence in his first full season as a member, the 23-year-old broke through at the Panama Championship in February, shooting four rounds of 70 or better at always-demanding Club de Golf de Panama for a one-shot victory. He ranked second on the Korn Ferry Tour Points List through eight events.
Will Zalatoris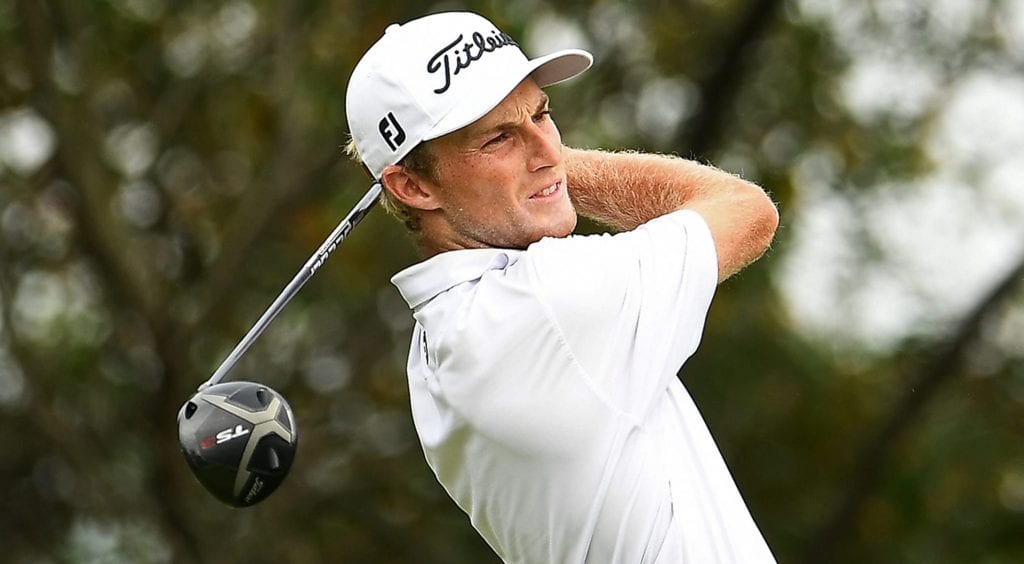 The Wake Forest alum, who spent time in San Francisco and Dallas as a youth, carved out an impressive collegiate career that included 2017 ACC Player of the Year honors as well as a spot on that year's United States Walker Cup team. Despite no status entering 2019, Zalatoris attained Special Temporary Member status with four top-12 finishes in eight starts while completing his psychology degree online. He has demonstrated an accelerated learning curve on Tour, going seven-for-seven in cuts made to begin the 2020 season, includig four top-10 finishes. He stood No. 10 on The 25 through eight events.
David Kocher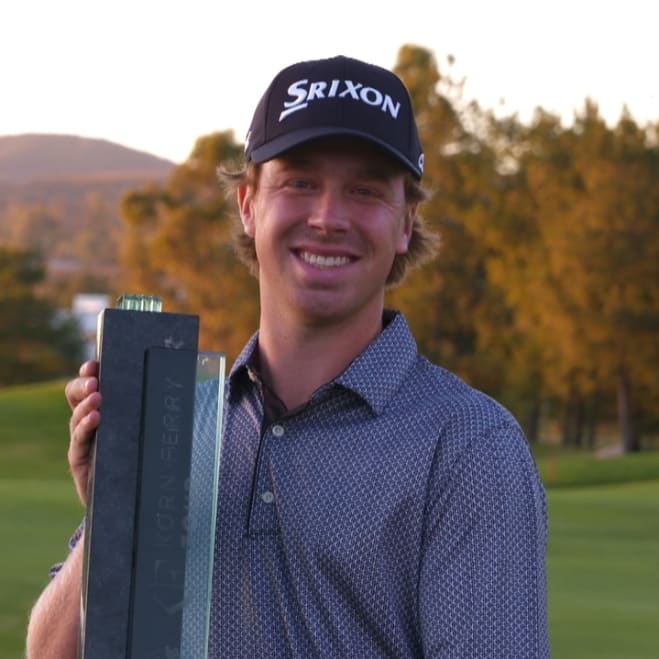 Upon turning professional in 2018, the former University of Maryland golfer went international for a season on PGA TOUR Series-China, finishing top-five on the 2019 Order of Merit on the strength of a victory and five top-10 finishes. The 24-year-old carried his winning mindset to the Korn Ferry Tour, emerging victorious in a three-man playoff at the El Bosque Mexico Championship by INNOVA in early March, the final event before the pandemic hiatus. The Charlotte resident stood No. 4 on the Korn Ferry Tour Points List through eight events, well positioned to chase his first TOUR card via the combined 2020-21 season, cementing his spot on the Korn Ferry Tour top five players to watch.
Dylan Wu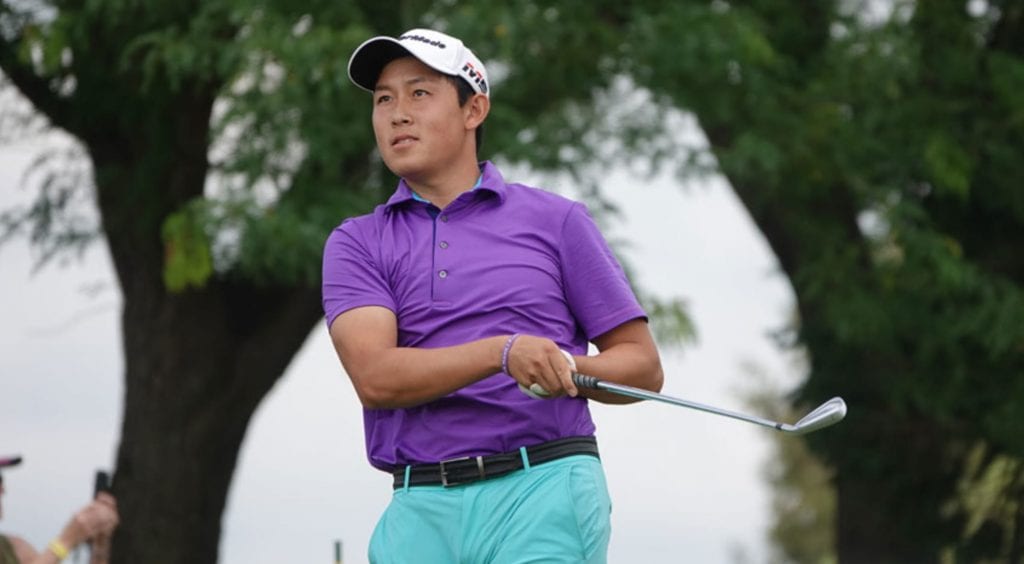 The Northwestern product proved his mettle at the 2019 Lincoln Land Championship presented by LRS, finishing runner-up on conditional status en route to Finals entry and full Korn Ferry Tour status into 2020. A former junior hockey player, Wu has displayed competitiveness throughout the early portion of the season, finishing top-27 in each of his first six starts, including a pair of top-five finishes. The Oregon native has drawn inspiration from Scott Harrington, a fellow Northwestern Wildcat who broke through to earn his first TOUR card last summer, and will look to join Harrington on TOUR by fall 2021.
Andrew Novak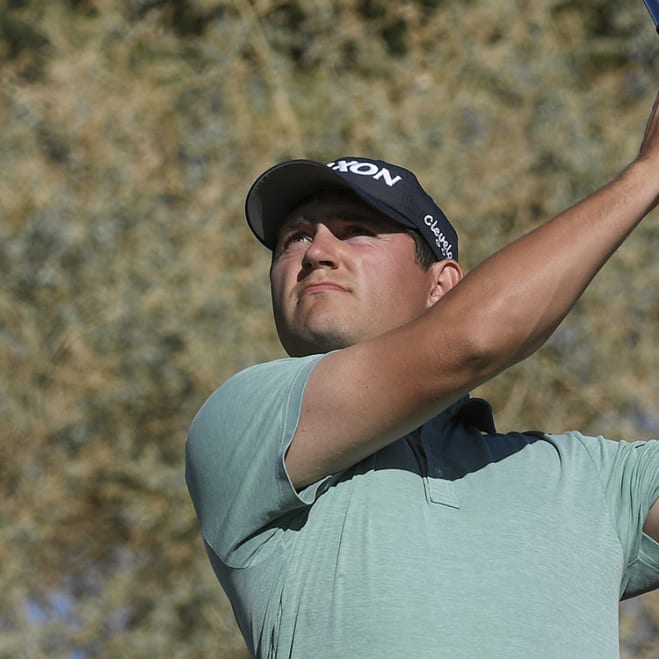 The Wofford alum stayed productive during the pandemic pause, getting engaged to his longtime girlfriend and buying a house on St. Simons Island, Ga. This came on the heels of a victory at the LECOM Suncoast Classic in February, where Novak made birdie at the difficult 72nd hole for a one-shot victory over veteran John Chin. An avid sports fan, Novak was once featured on ESPN SportsCenter's Top 10 Plays with a lengthy putt in a college tournament and will be hungry to attain TOUR membership and create a highlight reel for years to come. He stood fifth on The 25 through eight events.
As their golf careers progress, we will see which one of these Korn Ferry Tour top five players to watch.
Also Read: Top 5 Golf Players To Watch in 2021