Despite a significant interruption to the Korn Ferry Tour season, for a handful of golf's top prospects, a promotion to the PGA TOUR is just a matter of time
Jared Wolfe (above) wasn't sure what the future held. Wolfe, 32, began 2020 with conditional Korn Ferry Tour status, his playing schedule uncertain. He and his wife, Kelsey, welcomed their first child, daughter Khloe, last September.

Wolfe knew the early portion of 2020 was critical to keeping his PGA TOUR dreams alive. With uneven results, a "real job" could become necessary to support his young family. As 2020 neared its close, Wolfe's outlook was
worlds different.
Two-time winners

With a dramatic one-stroke victory at the Wichita Open Supporting Wichita's Youth in September, Wolfe joined Davis Riley as the only two-time winners in the 2020-21 combined Korn Ferry Tour season.

Coupled with his triumph at The Bahamas Great Abaco Classic at Baha Mar in January—which immediately provided full status—Wolfe's title in Wichita moved him to the verge of a Three-Victory Promotion to the PGA TOUR.

Even if he doesn't secure that third title, Wolfe is well positioned to earn his first TOUR card upon the conclusion of the 2020-21 Korn Ferry Tour Regular Season in August. The Murray State alum entered winter break at No. 5 on the Korn Ferry Tour Points List; the top-25 through the Regular Season will earn TOUR membership.
Time and effort

The Kentucky native hasn't shied away from the 'real world'—during the COVID-19 pandemic hiatus this past spring, Wolfe took a job in medical sales for supplemental income.

The prospect of a TOUR card, though, remains quite appealing.
"It's crazy," said Wolfe after getting up-and-down on the 72nd hole to secure victory on a windy final day in Wichita. "It's very validating. It's very confirming of a lot of things that I work on, and a lot of the time and effort that you put in.

"You're thankful for the reasons that get you here, and humbled by it. Just very happy."

Tour restructuring

With TOUR-sanctioned golf halted for nearly three months due to COVID-19, eligibility criteria on the Korn Ferry Tour was restructured. All 2019-20 TOUR members maintain status through 2020-21, and the 2020 Tour's season extends through 2021 (all members maintaining status).

Consequently, no 2020 Korn Ferry Tour pros earned 2020-21 PGA TOUR status. (The top-10 on the Points List after the Korn Ferry Tour Championship earned starts in 2020-21 TOUR additional events).
The wait might not be optimal for those atop The 25, but it will make eventual TOUR status all the sweeter.
Rising stars

Each year, an eclectic mix of rising young stars and seasoned veterans assert themselves at the top of Korn Ferry Tour leaderboards, and 2020 proved no exception.

Wake Forest alum Will Zalatoris stands atop The 25, a testament to a well-rounded game and consistent play throughout the summer. The Dallas-area resident via San Francisco caught the Korn Ferry Tour by storm in the Return to Golf, recording 11 consecutive top-20 finishes, including a victory at the TPC Colorado Championship at Heron Lakes in July.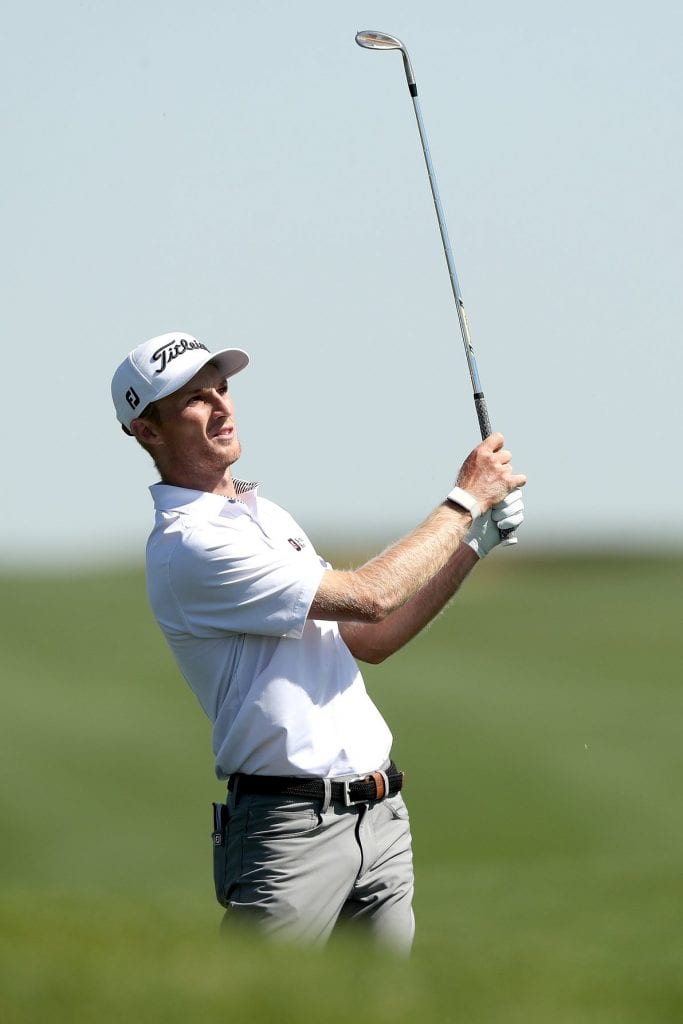 Zalatoris, 24, earned a U.S. Open berth via a top-five position on the Points List through the WinCo Foods Portland Open. He finished T6, then added three more top-20s to earn PGA TOUR Special Temporary Membership, which allows him to accept unlimited sponsor exemptions through the 2020-21 TOUR season.

Zalatoris and Riley are joined in the top-five by Taylor Pendrith (No. 2), Brandon Wu (No. 4) and Wolfe. All five aim to earn their first TOUR card upon the conclusion of the Regular Season.

Veterans seeking a TOUR return via the 2020-21 Korn Ferry Tour include Stephan Jaeger (No. 8), Ben Kohles (No. 13), Brett Drewitt (No. 18), Seth Reeves (No. 19) and John Chin (No. 20).
Perseverance

As players chase TOUR cards through the second half of the 2020-21 Korn Ferry Tour season, peaks and valleys will occur. There's power in perseverance, though. Just ask Wolfe. 

By Kevin Prise