Located within a private community in the Mayan Riviera, lined with lagoons and water canals, Banyan Tree Mayakoba is immersed in a unique ecosystem. Lush mangroves, turquoise waters, and white-sand beaches make Mayakoba a true paradise for those who value the beauty and tranquility that only the Mexican Caribbean can offer. Inside each villa, guests will find a private pool, guaranteeing privacy and relaxation, as well as attentive service and exclusive amenities that have earned Banyan Tree a Five Diamond AAA status, as well as the Best of the Best award on TripAdvisor.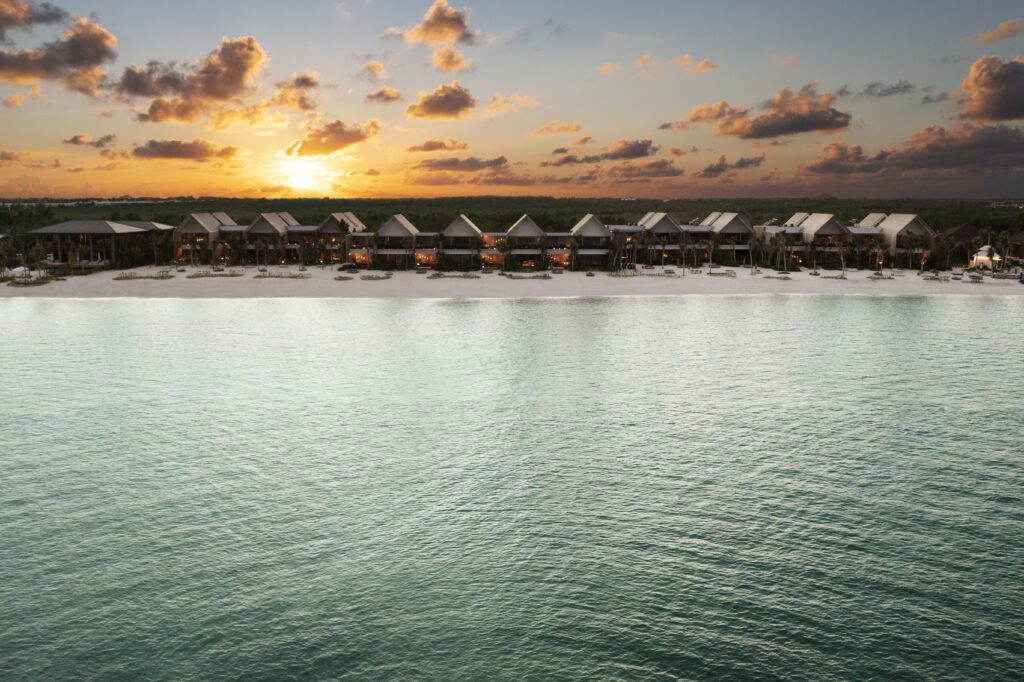 The hotel's Asian roots and Mexican location create a perfect combination for travelers who are seeking an experience of connection with nature and with themselves. The proof is at the Banyan Tree Spa, with a menu featuring an impressive selection of massages and treatments to restore balance to the body, mind, and spirit. The spa's therapists are certified by the Banyan Tree Spa Academy in Phuket, Thailand, guaranteeing superior technique and knowledge.
But the wellness experience goes well beyond the spa. With the resort's recently released Wellbeing Program, guests can book one of the exquisite Wellbeing Sanctuary Pool Villas. These intimate hideaways boast the same amenities as the rest of the hotel's villas –private swimming pools, Mayan-inspired furnishings, and talavera sinks in the bathrooms–, but they have been specially adapted to fulfill the needs of those seeking a holistic wellness experience.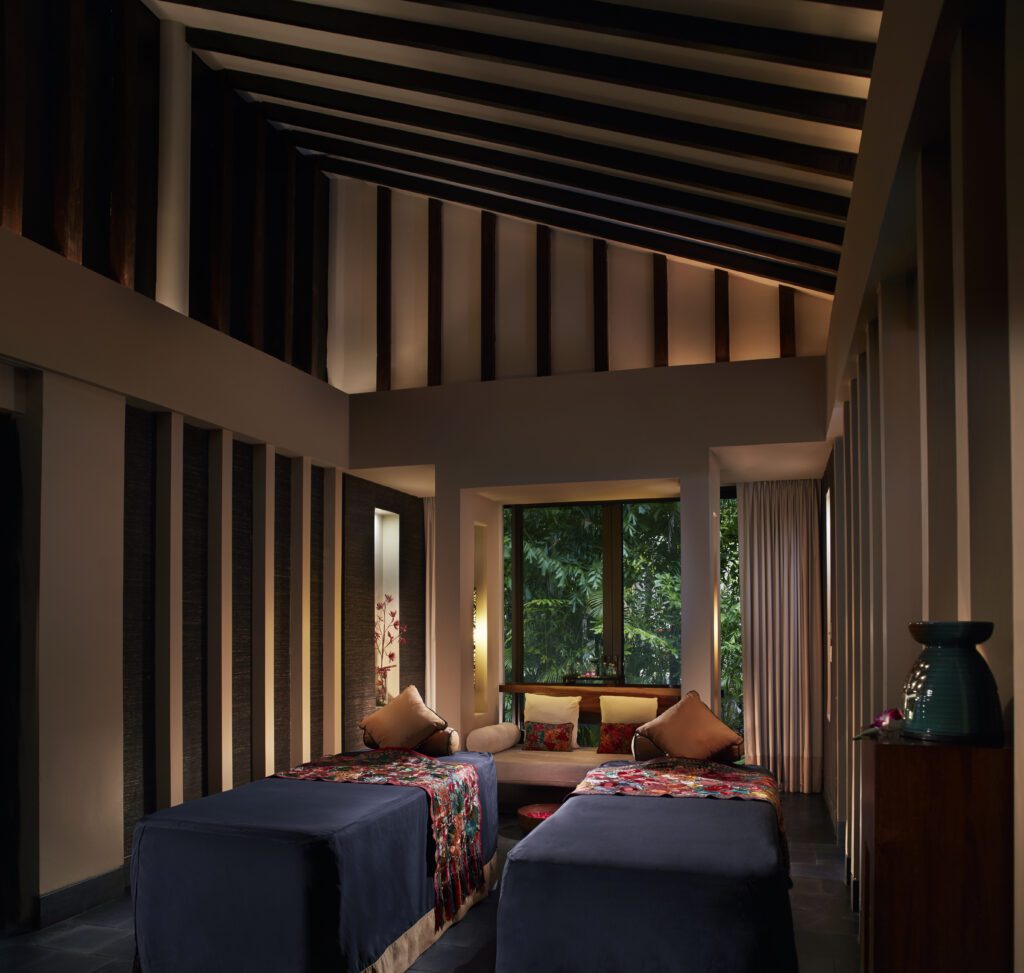 Guests who stay in these villas will find yoga mats, Tibetan bowls to use for sound healing, healthy snacks, and aromatherapy. They will also be able to take part in several activities in the Wellbeing program, such as fitness classes, meditation sessions, and community activities. These have been developed based on the eight pillars of well-being that make up this program, including nutrition, sleep, and learning.
A World of Flavors
Across the resort, guests have access to an exciting variety of culinary experiences, showcased in six restaurants. A definitive highlight is Saffron, home to authentic Thai flavors and warm hospitality. At Cello, guests can enjoy Italian specialties, like homemade pasta and delightful antipasti, while carnivores will find much to love at Tomahawk, where top-quality steaks take center stage. And at Sands Beach Club, the resort's recently opened space by the beach, a fresh menu awaits for breakfast, lunch, and dinner. The spectacular seafood market experience, curated by the culinary team with the freshest fish and seafood, is not to be missed.
The gastronomic journey at Banyan Tree Mayakoba can be enjoyed beyond the resort's restaurants and bars, as guests can also travel deep into the Mayan culture with HAAB, a unique dinner featuring traditional dishes from the Yucatan region paired with Mexican wines and spirits, and an immersive performance.
Nature lovers will be delighted with the hotel's Tapas Cruise. This lovely tour will take them along Mayakoba's lagoons, canals, and waterways, as they feast on delicious tapas and wine. There is no better way to discover the area's mangroves and wildlife.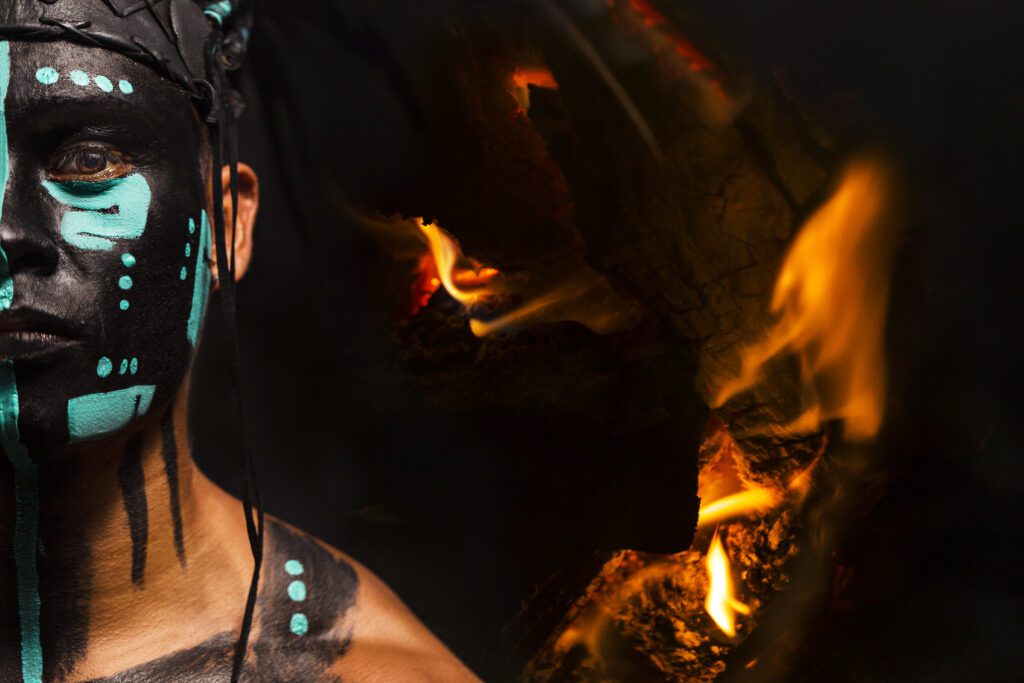 Golfing in the Caribbean
Among the many experiences that guests can enjoy across Mayakoba, which range from scuba diving to cooking classes, is the option to play golf at El Camaleón, an extraordinary 18-hole golf course, masterfully designed by Greg Norman. As the first PGA TOUR golf course in Latin America, it has been the home to the Worldwide Technology Championship at Mayakoba, which has welcomed more than 130 professional players every year.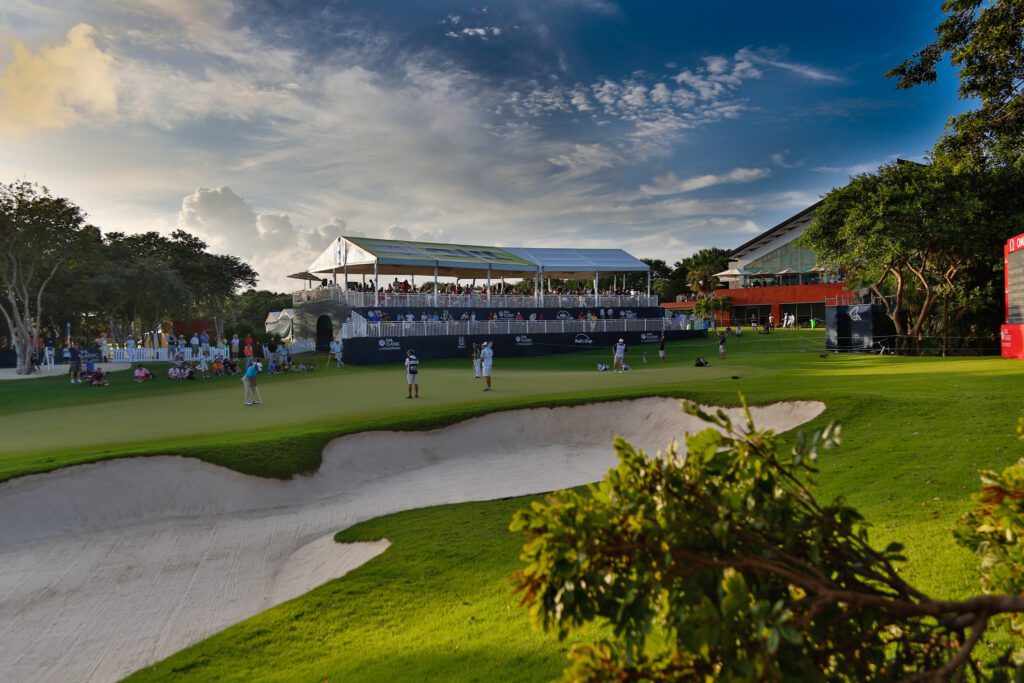 El Camaleón offers a remarkable experience for players from all over the world. The name itself proves it: throughout its 18 holes, the landscape transforms itself, allowing players to discover the jungle, the mangroves, the lagoons, and the ocean, and changing just like a chameleon would.
However, you don't need to be a pro to experience this fantastic golf course. In fact, players of all levels are welcome to play here, and even book a personalized lesson at the Jim McLean Academy to work on your game.
The Next Level
Before or after a round of golf at El Camaleón, a visit to Koba Club House is in order, where breakfast and lunch are served every day, alongside refreshing drinks and gorgeous views of the 18th hole. Throughout the game, players can enjoy snacks and drinks ordered directly from the snack carts. A few other perks? Players themselves drive GPS-equipped carts and have access to a practice area with unlimited golf balls.
Eco-conscious players will be happy to learn that El Camaleón is certified by Audubon International as a Cooperative Sanctuary thanks to its responsible practices, aimed at saving water and resources and protecting the local environment and wildlife.
For more information, visit: www.banyantreemayakoba.com