The Zozo Championship returns to Accordia Golf Narashino Country Club in Chiba, Japan, this week following the tournament's second staging last year at Sherwood Country Club in California due to the global pandemic.
In 2019 when the tournament was first held here, Tiger Woods was victorious, the most recent of his Tour victories. Tiger obviously will not be participating this week following his automobile accident on February 23rd.

Still, it was undoubtedly lovely for all fans to see images emerge last week of the 82-time PGA Tour victor walking without the aid of crutches.

Despite Woods not being ready yet to compete, a field of 78 golfers will assemble this week. As the CJ Cup in Las Vegas was last week, this tournament is contested with golfers from South Korea and its KPGA and the PGA Tour.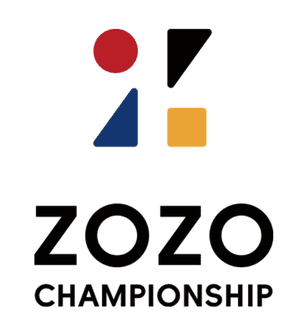 Confidence
Eighteen JGTO members will tee off on Thursday, which doesn't include Satoshi Kodaira, a dual member of the JGTO and the PGA Tour. Included in the eighteen is Keita Nakajima, the world's top-ranked amateur making his Tour debut. He comes into the Zozo Championship brimming with confidence, already a JGTO Champion, having won the Panasonic Open less than a month ago.

Only 24 of the 78 players who competed here at Narashino in 2019 are back to play in this week's no-cut tournament. The 24 returning players and the 54 attacking the course for the first time will be treated to a spectacle of how golf courses are often designed and built in Japan.

Every hole here at Narashino has two greens. For want of a better term, they are time capsules, to a time where the most practical solution to Japan's harsh four-season climate was to grow two completely different types of grass and open or close the respective greens based on the season.

Multiple greens will likely be used throughout the four days play this week as they were here in 2019 on several holes. Only one green per hole will be used per round, obviously, and if at any point a golfer lands on the wrong green, he will be provided with a free drop off the surface of the green and no nearer the hole. All thirty-six greens at Narashino consist mainly of bentgrass.

The aim this week is to reach 12 feet on the Stimpmeter, which is up slightly from 11½ feet in 2019, where 10 inches of rain fell on Friday. Rain is once again forecast for Friday this time around but is not expected to be nearly as heavy as it was in 2019. Friday aside, the weather this week is expected to be calm and cool.
Deluge

The deluge was so bad here overnight on Thursday in and before players set out on Friday in 2019 that it was a testament to the ground staff that play was possible. The only hole affected was the 376-yard par-4 10th hole had to be constrained to a mere 140-yards for the second round, though, with only eight golfers of the 76 that played Friday (Two withdrew following the first round.) making par with the rest either sinking eagles or birdies.

The field here in 2019 averaged 69.5 on the par-70 course and averaged 12.17 greens in regulation but only 3.35 par breakers from those opportunities. The latter was the seventh-lowest percentage of all courses used on the PGA Tour on 2019-20. This was probably down to a combination of unfamiliarity with the greens and a slower pace than the golfers are accustomed to in the U.S.

Narashino comprises five par-3s, ten par-4s and three par 5s and stretches to 7,041 yards. Putting surfaces aside, the course is made up of different variants of zoysiagrass.

Chiba in Japan, where the Zozo Championship is played, is 13 hours ahead of Eastern Daylight Time, with play starting at 7 pm Wednesday for East Coast U.S viewers.

Collin Morikawa and Xander Chauffele head into the tournament as joint-favourites with many bookmakers but other contenders worth keeping a close eye on this week include Paul Casey, Will Zalatoris and Hideki Matsuyama – all players that this course should suit. The fairways are all skinny here and lined with trees; golfers need to be accurate off the tee, and players with solid tee-to-green skills are more likely to shine here, as opposed to those who revel at their short game.