The Web.com Tour is a place where young golfers can find their footing and make an impact. The path to the PGA TOUR goes through the Web.com Tour, with 25 TOUR cards awarded through the Web.com Tour Regular Season and another 25 through the four-event Web.com Tour Finals.
Getting to the Web.com Tour is no small feat, with hundreds of aspiring pros battling across the Mackenzie Tour-PGA TOUR Canada, PGA TOUR Latinoamérica and PGA TOUR Series-China, vying for top-five spots on their respective Orders of Merit and resultant status just one step away from the PGA TOUR.
Players who take the money title on these international Tours have proven their mettle over the course of a season, across a variety of conditions. For Englishman Callum Tarren, who won the PGA TOUR Series-China Order of Merit on the strength of nine top-10 finishes, and Florida's Tyler McCumber, who won three times in 11 Mackenzie Tour starts, they'll arrive on the Web.com Tour armed with a resolute belief in their abilities that comes with such success.
For Web.com Tour returners who fell just short of a TOUR card, they'll carry that bit of extra motivation in hopes will push them over the edge in 2019.
Oklahoma State alum Kevin Dougherty needed a birdie on the 72nd hole at the Web.com Tour's Regular Season-ending WinCo Foods Portland Open presented by Kraft-Heinz. His chip grazed the cup, and he finished one slot shy of a TOUR card.
Arkansas alum Taylor Moore has shown plenty of firepower in his two Web.com Tour seasons, with eight top-10 finishes, while Virginia Tech's Trevor Cone displayed distinct fearlessness in a four-stroke win at the Ellie Mae Classic at TPC Stonebrae.
Each year, Web.com Tour graduates arrive on the PGA TOUR ready to compete and win. These five players could be merely a year away.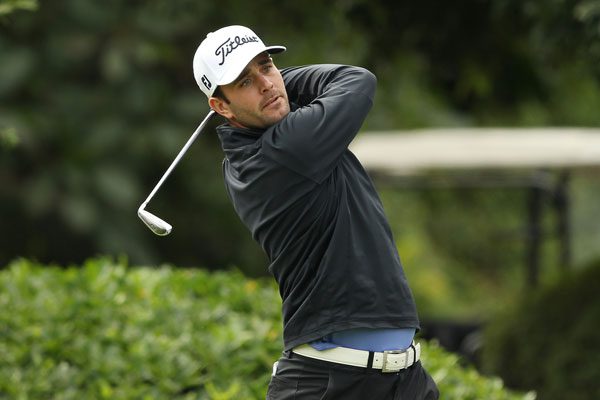 Callum Tarren
The Radford University alum may not have been the most recognizable collegiate name, but the Englishman asserted himself in professional golf circles with a sparkling 2018 season on PGA TOUR Series-China. Tarren recorded nine top-10s on the season, including four runner-up finishes, and navigated the entire season without a single missed cut. With full Web.com Tour status in 2019, he'll have plenty of chances to make an impact as he chases his first TOUR card.
Height: 5ft 8in
Weight: 187lbs
DOB: October 2, 1990
Country: Darlington, England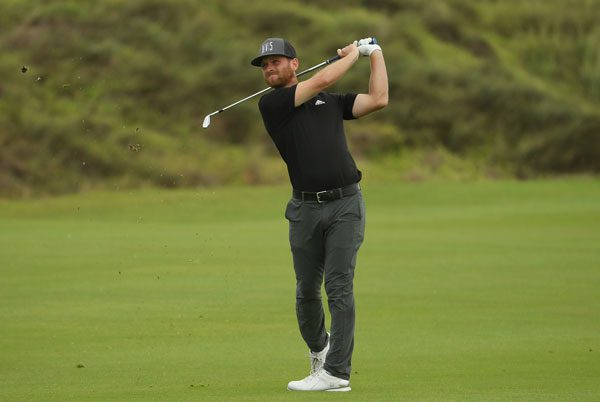 Tyler McCumber
The 27-year-old Florida alum grew up under the guidance of his father Mark, a 10-time PGA TOUR winner, and the younger McCumber displayed the family's propensity for the winner's circle in a three-victory 2018 campaign on the Mackenzie Tour-PGA TOUR Canada. After turning pro in 2013, McCumber played on the Web.com Tour in 2015 but failed to maintain full status. He'll have another chance in 2019, and if he maintains the form from Canada (where he played a four-event stretch in a combined 90-under-par), big things could be on the horizon.
Height: 5ft 10in
Weight: 176lbs
DOB: April 4, 1991
Birthplace: Ponte Vedra Beach, Florida

Kevin Dougherty
The Oklahoma State product honed his game on a variety of mini-tours before earning strong Web.com Tour status for 2018, and he took advantage with nine top-25 finishes in 27 starts, highlighted by a runner-up finish at the Nashville Golf Open Benefitting the Snedeker Foundation in June. The California native, who has been mentored by two-time PGA TOUR winner Tom Pernice, Jr., finished No. 26 on the 2018 Web.com Tour Regular Season money list, falling less than $2,000 short of a TOUR card. With a year of Web.com Tour experience under his belt, the next step could be imminent.
Height: 6ft 2in
Weight: 180lbs
DOB: October 5, 1991
Birthplace: Murrieta, California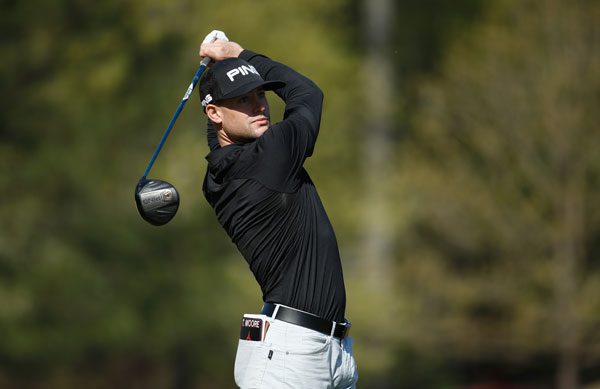 Taylor Moore
The Arkansas alum comes from a competitive background – his father Rod spent approximately two decades as a baseball coach – and the younger Moore has demonstrated that determined spirit throughout his first two Web.com Tour seasons. The Texas native isn't afraid to go low, demonstrated by a final-round 63 at the 2018 Chitimacha Louisiana Open presented by NACHER, en route to a runner-up finishes, and he has recorded eight top-10s in his 47 career Web.com Tour starts. Perhaps Moore's third full professional season could be the charm, as he eyes his first TOUR card.
Height: 5ft 9in
Weight: 160lbs
DOB: July 28, 1993
Birthplace: San Angelo, Texas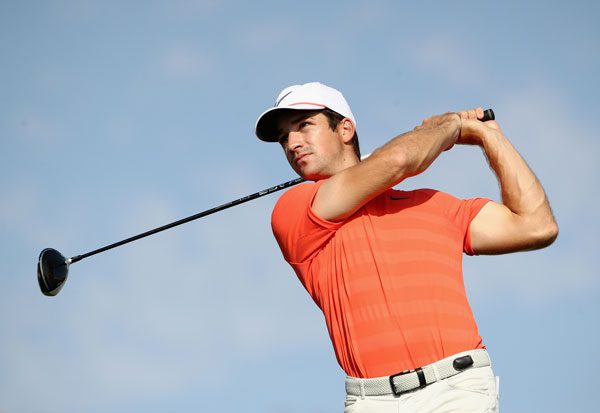 Trevor Cone
The Virginia Tech alum entered 2018 with conditional Web.com Tour status, knowing he needed to make the most of his opportunities. The 25-year-old did just that with a four-shot victory at the Ellie Mae Classic at TPC Stonebrae in August, shooting a final-round 64 to pull away from the field. Cone fell just short of a spot in The 25, but he'll begin the 2019 season as a full Web.com Tour member, with abundant opportunities to back up his performance from TPC Stonebrae and secure TOUR membership for the first time.
Height: 6ft 3in
Weight: 195lbs
DOB: November 13, 1992
Birthplace: Charlotte, North Carolina
This article first appeared in the PGA TOUR December 2018-May 2019 issue, which can be read here.