In golf, balance and posture play a varied role in the success of your game. Therefore, wearing a pair of 2020 golf shoes that will provide an impressive level of grip and stability can help achieve that goal.
From style to performance mechanisms, there are a slew of companies that provide a wide range of options for golfers. Essential Golf has narrowed down a few of our favorite golf-oriented footwear to properly optimize your game while also amplifying your style on the course.
Here is an in-depth insight into some of the Best Golf Shoes of 2020.
Adidas Codechaos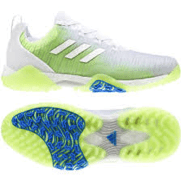 The Adidas Codechaos is one of the best golf shoes out there as has done plenty of rounds in pro golf from the likes of Jon Rahm and Sergio Garcia, who have both been seen sporting the innovative pair of golf shoes. This golf shoe manufactured by Adidas is very light, and because of that, it is suitable in and out of the course. It has an upper multi-layer mesh that offers enhanced breathability and durability
Puma Ignite NXT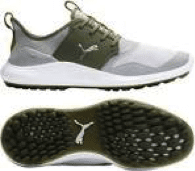 The Puma Ignite NXT is another state-of-the-art golf shoe that will add style and professionalism to your game. It comes with a Puma Pro-Form TPU outsole that is vacuumed-formed, which allows you to clean off any accumulated dirt with ease. Furthermore, it has over 100 directional hexagonal tractions for breathability and stability.
Adidas Tour360 XT SL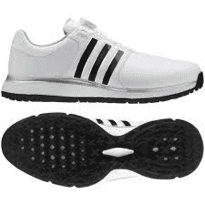 When it comes to style, the new Adidas Tour360 XT offers what professional golfers believe to be an attractive and exceptional golf shoe with a sporting edge. Golfers who need to improve on their swing will find this pioneering pair of 2020 golf shoes quite helpful. The X-shape traction system provides a multi-directional grip all through your swing with comfort and balance in check. It provides an excellent grip for your club, no matter the type.
FootJoy Pro/SL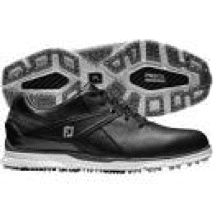 This is one of the best 2020 golf shoes with an infinite outsole, which provides a perfect ground for increased grip. It is designed with a Power Harness for support and stability alongside soft Chromoskin leather, which makes this unique golf shoe waterproof and breathable.
Ecco S-Three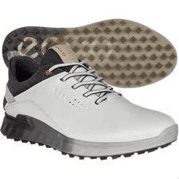 The Ecco S-Three is a spikeless model that blends on and off the green. It comes with an innovative new zonal Fluidform Technology which features a molded midsole in distinct zones that ensure softness, maximum stability, enhanced balance, and cushioning your club exactly where you need it.
Also read: George Floyd to be honored at upcoming tournaments