It's time to start thinking about Christmas gifts for the golfer in your life, even if that's yourself – from hi-tech gadgets to improve your game, to jackets to keep put the Winter cold, there's something here for everyone.

Powakaddy CT6 GPS
The all-new CT6 GPS gives golfers the opportunity to enjoy smarter power. This model boasts a fully-integrated GPS, accessible via a new 2.8" OCA TFT full-colour Touch Screen widescreen display, making it the smallest, most intelligent ultra-compact golf trolley in the world.
This high-performance model comes pre-loaded with over 40,000 courses worldwide with no annual fees or subscriptions.
Simple-2-FoldTM system in the CT series folds 20% smaller than the previous PowaKaddy Compact C2i models and 35% smaller than its nearest competitor on the market.
The CT6 GPS is the world's smallest Touch Screen GPS golf trolley, available in Premium Gunmetal Metallic.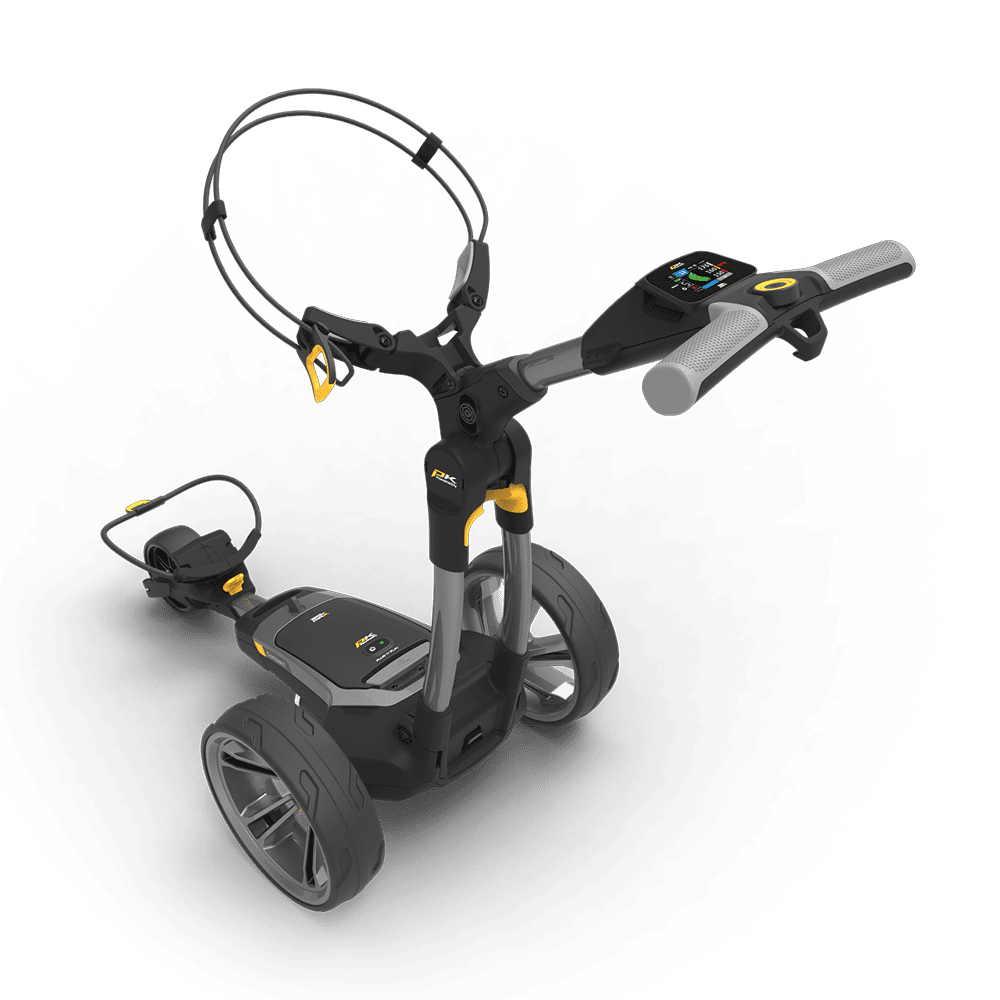 FlightScope Mevo Portable Launch Monitor
The most portable launch monitor on the markethe FlightScope Mevo is a 3D Doppler radar-based launch monitor that can be used indoors and outdoors to help golfers improve their performance. FlightScope's free Mevo mobile app allows users to receive real-time performance data during your practice sessions and automatically saves results for a later review.
Its wealth of features, pinpoint accuracy, and affordability make it one of the best values on the launch monitor market. Practice with a purpose with this lightweight and portable 3D Doppler radar-based launch monitor.

Druids Mens Clima Jacket 2
The Mens Clima Jacket lets you enjoy exceptional freedom while playing and great protection from the wind thanks to the lightweight, high-loft padding on the quilted front and back.
The super soft stretch fabric at the sides, shoulders and collar makes for a comfortable and snug fit. With its tailored fit, padded front, shower repellent fabric and thermal properties, the Clima 2 is the best buy for any winter warrior.
Bushnell Ion Edge GPS Golf Watch
Designed to meet the ever-changing needs of golfers wanting wearable digital measuring devices, the iON Edge features a new design with touchscreen display and a free downloadable app to get automatic updates to more than 38,000 preloaded courses worldwide. The iON Edge is packed with features and is one of the industries easiest to use golf GPS watches with industry leading technology and a great new look.
Bushnell iON Edge delivers even more benefits such as shot distance and six hazards, while providing over 3 rounds of battery life. Additionally, when the product is functioning solely in watch mode, the battery can last 24 months without needing a recharge. Bushnell's lightest and thinnest golf watch is simple to operate and comfortable to wear, giving you easy to read front/back/centre, hazard and shot distance measurements.
The iON Edge GPS watch is capable of instantly recognizing courses and has an auto hole advance feature which automatically changes from one hole to the next, meaning you don't have to push another button the entire round.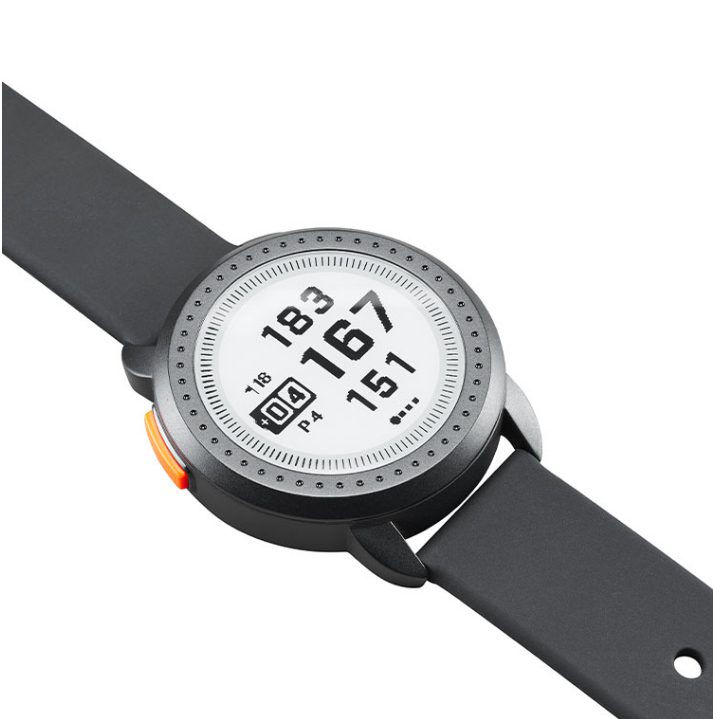 Rife Waterproof Cart Bag
Play golf all season long with this waterproof golf bag from Rife. Constructed with durable waterproof materials with seam-sealed zips to prevent moisture getting inside, the Waterproof Cart Bag offers a great selection of storage, all conveniently located to ensure maximum convenience when placed on to transportation. It includes a waterproof valuables pocket, and cooler pocket to keep your drinks at their optimum temperature as well as essential pockets and placement points for everything you could need during your round of golf.

Other features include built-in lift points for easy manoeuvrability and a single padded shoulder strap for long-distance carrying. It has glove-friendly zips for easy access when wearing your golf glove, a Velcro Glove attachment point, pen sleeve, and comes complete with a matching rain cover.
PuttOUT Deluxe putting mat
Practise makes perfect, with the highly durable PuttOUT Deluxe putting mat. This nylon mat with heavy duty rubber backing ensures you can practise your putting anytime and anywhere. The mat has a stimpmeter reading of 10, to replicate a medium to fast paced green, with alignment lines and foot markers from 6 foot out.
+Quick to set up
+Designed to develop skill
The Deluxe Putting Mat Features:
Alignment Lines & Foot Markers
Target Hole/PuttOUT Base
Durable, Heavy-Rubber Backing
Size : 50cm x 240cm
The perfect way for them to practice their game indoors.
Arccos Caddie Smart Sensors
Get A.I. powered caddie recommendations for every single shot on the golf course. This is Arrcos's 3rd generation fully-automatic shot-tracking system which seamlessly records and analyzes every shot you take. It provides smart distance club averages to see how far you hit all of your clubs. Plus tour analytics to help any player make more informed decisions to help to improve their game. So much so that the system won Golf Digest Editor's Choice Awards for "Best Game Analyzer", 5 times in a row.
The Smart Caddie Sensors Feature:
14 Ultralight Sensors
Fully-Automatic Shot-Tracking System
Artificial Intelligence
Free iOS & Android Apps
Included in the box are 14 ultralight battery-powered sensors which individually screw into the top of your golf grips. Each battery has been designed to last five years and is fully guaranteed for two years. These sensors can then be synchronised to each club and paired up to the iOS and Android apps to a compatible mobile phone via Bluetooth. This system gives you GPS real-time access and adjusts accordingly to wind, slope, temperature, humidity and altitude.
The system uses an enhanced shot-detection algorithm to learn precisely which club to use in every situation and provides your exact distance to any point on the course. Giving you expert advice to make more informed decisions out on the golf course during your golf game. It records every shot you play so you too can identify your strengths and weaknesses.
Included in System:
13 regular Arccos Caddie sensors + 1 Arccos Caddie Putter sensor
Free iOS & Android apps
1-year subscription (included in purchase price)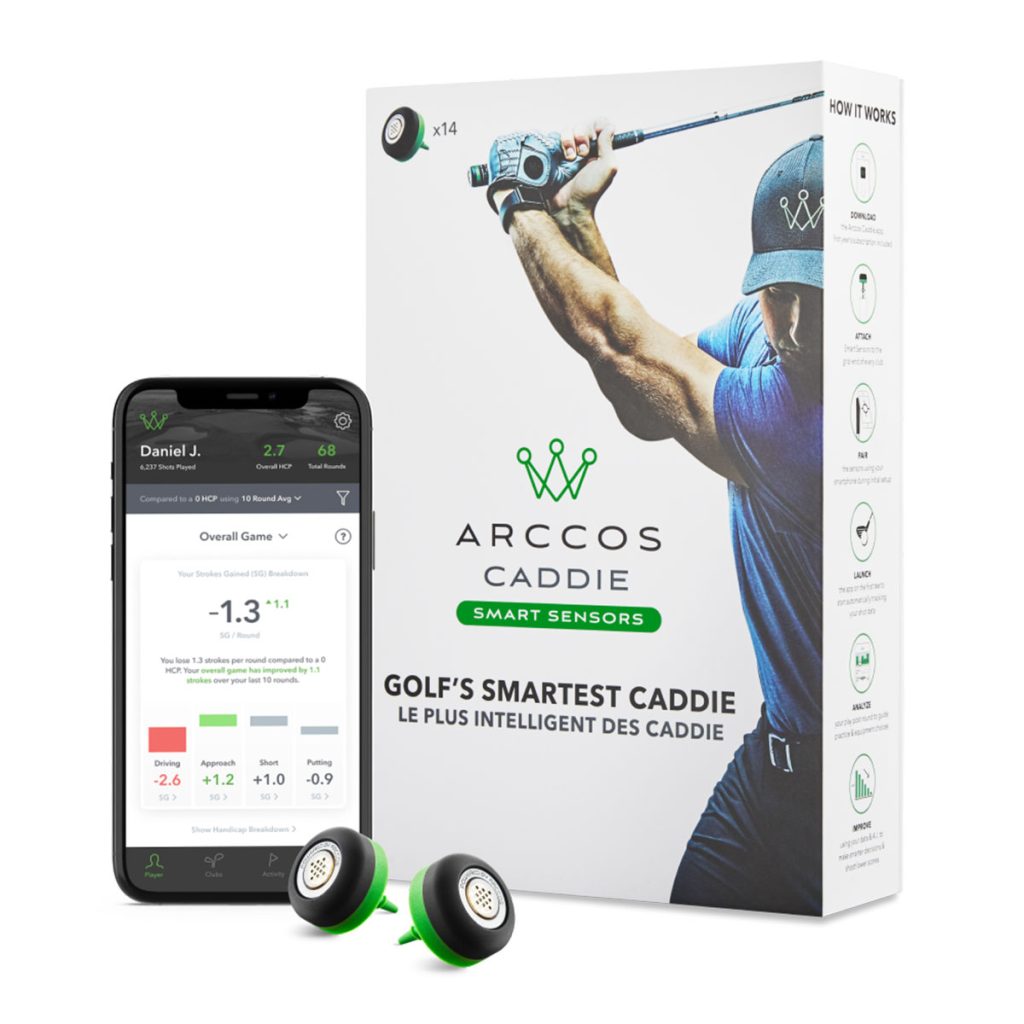 Dixon Fire golf balls

At around $75 for a pack of 12, Dixon's Fire golf balls are among the more expensive, so they're ideal as a Christmas treat. Best used by a golfer with a swing speed of 100 mph and above, the Dixon Fire golf ball has medium level trajectory which is suitable for most players, and a firm to medium compression of 90 that feels soft on the clubface, yet produces maximum distance. The 318 tour precision dimple pattern fuels aerodynamic capability while guaranteeing a controllable flight. The Fire features a high spin, providing a pro caliber golfer with more workability around the greens. Great stopping power and spin control.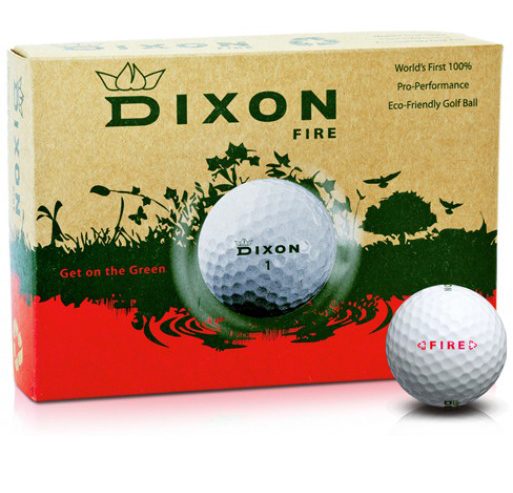 Footjoy Traditions golf shoes
The FJ traditions shoe offers a modern take on a classic style, lightweight and incredibly comfortable with complete traction for many rounds of golf
The FootJoy Shoe Features:
Full Grain Leather Upper
Super-Cushioned Foam Midsole
Pulsar LP Cleats
1-Year Waterproof Guarantee
The shoe has a classically styled leather upper which is soft and easy to clean, waterproof and durable for long-lasting performance.
To ensure maximum comfort the shoe has been constructed with a lightweight and super-cushioned foam midsole material. It provides flexibility and support, plus features a built-in achilles pad for a perfect no-slip fit.
To deliver traction the shoe is fitted with low profile Pulsar cleats from Softspikes. Engineered with a 16 component design that reacts to every angle of force exerted by the golfer.
Titleist Players Golf Umbrella
The perfect complement to your all-weather gear, designed to provide protection from the elements, the Players Double Canopy umbrella delivers impeccable coverage for the dedicated golfer.
Premium synthetic material
68" of coverage
Durable double canopy design
Integrated proprietary designs
Soft foam handle