For most people, the shoes you wear define you. The pair on your feet communicates class, taste, wealth, style, profession, and many other attributes before you utter a word. As a classy sport, golf has some of the most mind-blowing footwear as top companies go neck and neck and leverage technology to offer the best shoe qualities, such as all-weather grip, comfort, waterproofness, lightweight, breathability, and style. Leading companies also customize products for all niches based on aspects like budget, gender, spiked or spikeless shoes, and so on.
Top 5 Spiked Golf Shoes
Footjoy Tour Alpha Golf Shoes
The Footjoy Tour Alpha golf shoe is awe-inspiring by all standards. The breathtaking sole captures your attention instantly with its extraordinary grip that seems designed to withstand the extremely harsh conditions of ice golf. Footjoy anchors its shoe products on the Optimised Performance Stabiliser (OPS) technology, with a molded 3D Heel counter tasked with locking your heel during a swing. The shoe boasts an FTF dual Durometer midsole with a soft-core midfoot piece and an A-Frame TPU structure holding everything together for complete stability.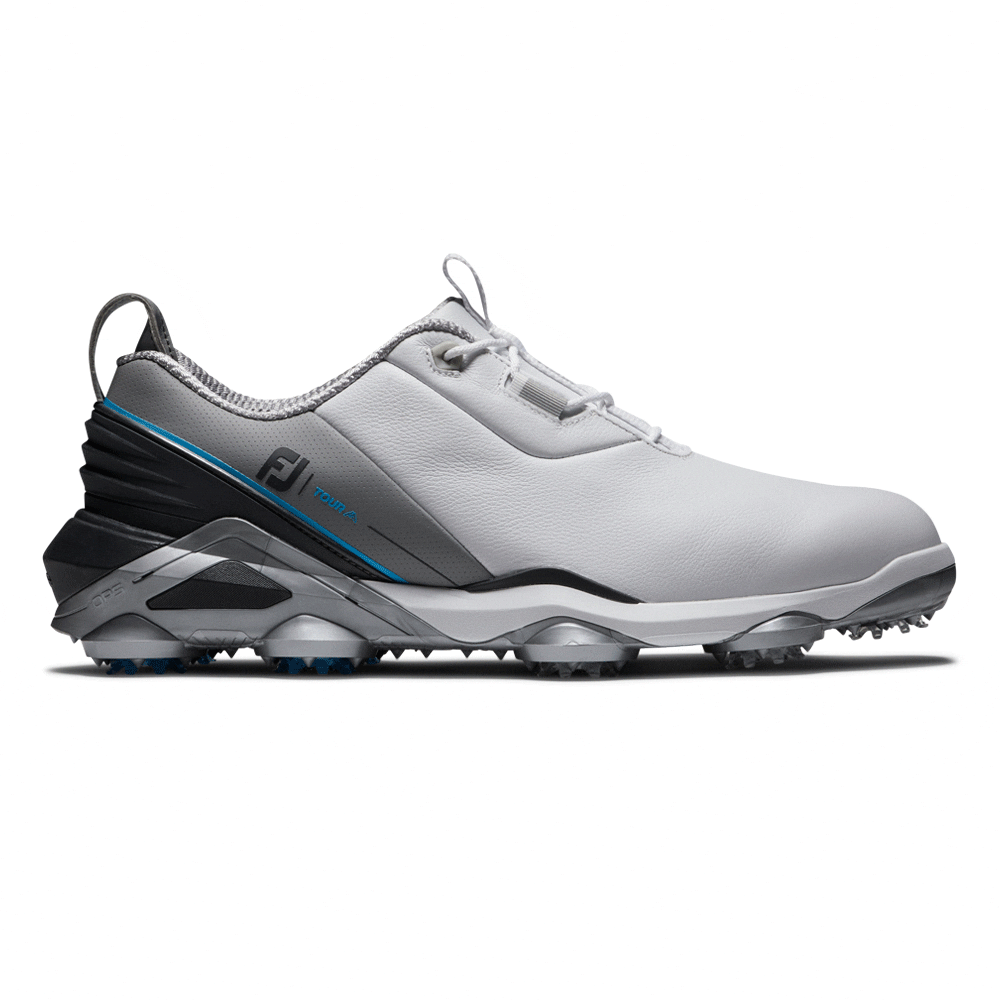 Adidas Golf Tour360 22 Golf Shoes
Adidas is a force to reckon with in the shoe industry, and the Tour360 22 golf shoe is one of its best performers that many pro golfers highly prefer. The unique shoe mimics feet's natural movement and responds swiftly to the demands caused by shifting weight on the base. A unique selling point is the advanced Dualstack midsole that combines an EVA stability frame with Boost cushioning for performance, comfort, and lightweight stability.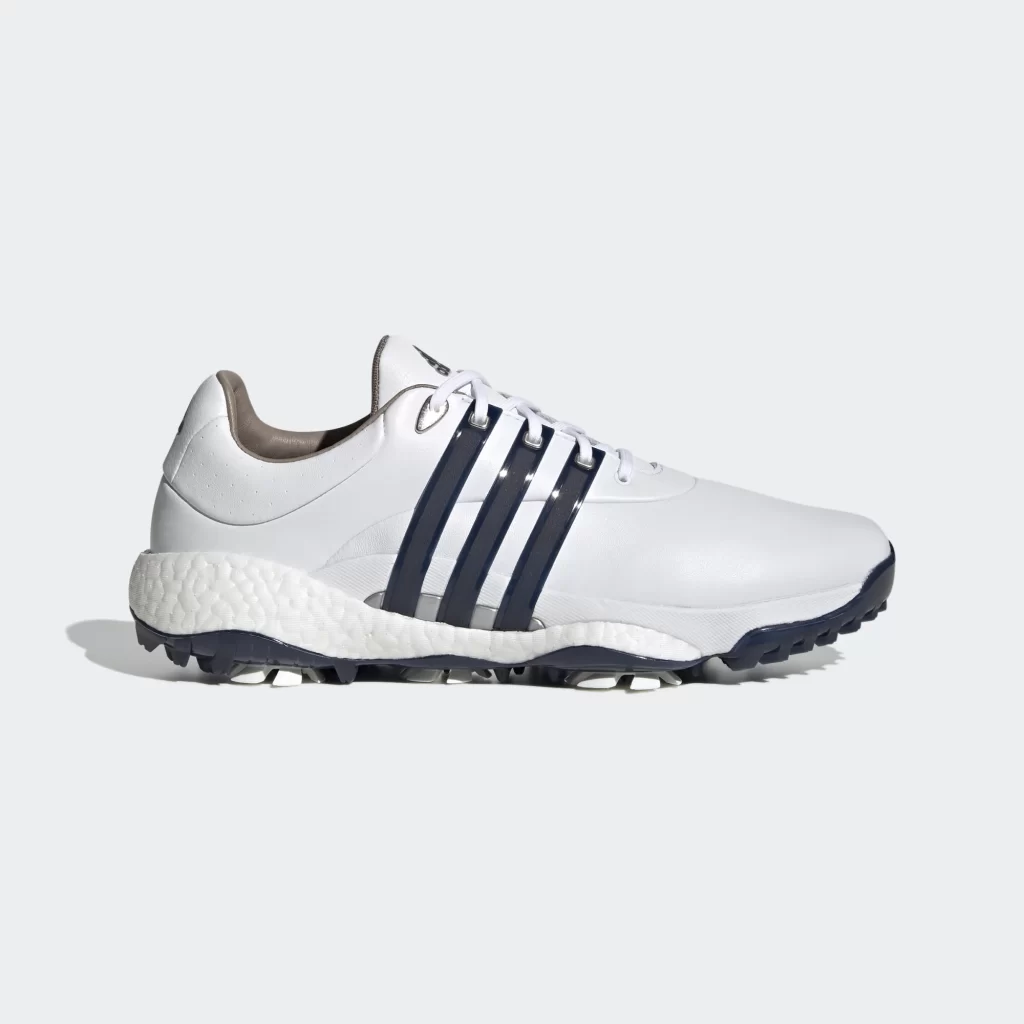 Callaway Chev Mulligan S Golf Shoes
Although Callaway is mainly famous for dominating the golf equipment department, they have also invested millions in the golf shoe industry. The unisex Callaway Chev Mulligan S Golf Shoe is a testament to the brand's top-notch quality. The remarkable sole contains six PINS system Big Bertha Power cleats for maximum stability, while the full-leather outer layer will help maintain dry feet in all weather conditions.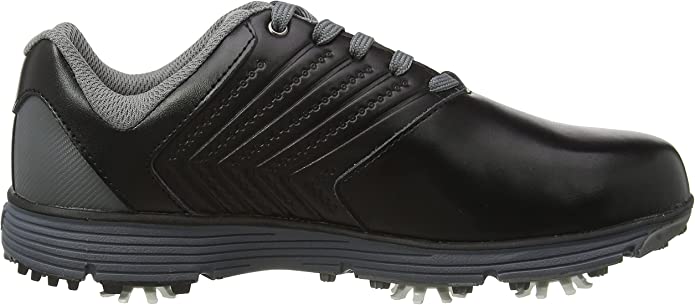 Skechers Go Golf Pro 4 Legacy Golf Shoes
Skechers is another reputable brand in the golf shoe space, and their highly comfortable Pro 4 Legacy further drives this point home. The shoe's patented waterproof membrane protection and synthetic leather upper keep you dry even in wet weather. You will enjoy maximum stability in all weather conditions thanks to the eight soft spikes on the sole.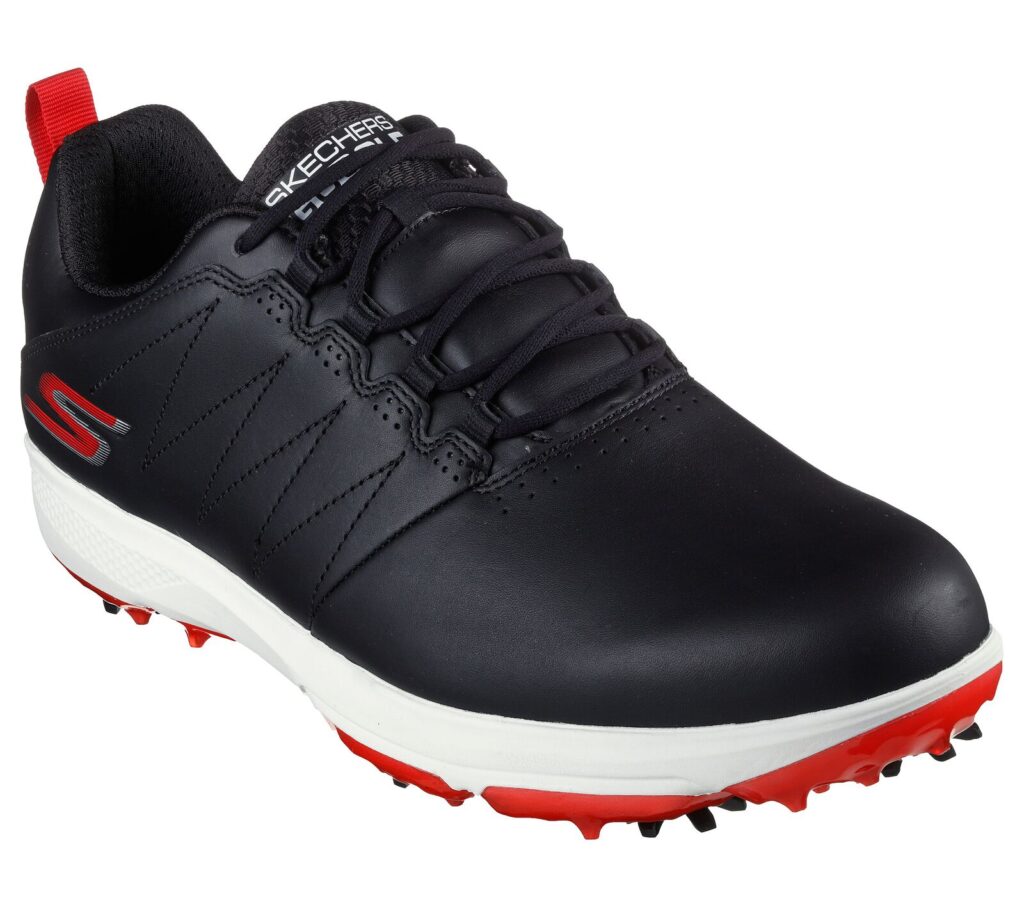 Ecco Biom G3 Golf Shoes
As far as style goes, the Ecco Biom G3 Golf Shoe is beautiful. The unisex product comes in stunning color combinations and boasts a durable soft Yak leather upper and Gore-Tex membrane to keep your feet dry and cool. The attractive eight Zarma Tour spikes and hybrid cleats offer excellent grip and stability to keep you grounded at all times.