As the sun sets earlier and the twilight falls, many golfers decide to call it a day on the golf course. However, playing in a winter does have its advantages – such as quieter courses. But of course, going on to the course during the winter can be challenging, even for the best golfers. Instead of completely cutting out golf from your regime, attempt to continue to hone and improve your skills during the winter. Here are some useful tips to help you keep your game up to scratch during the winter.
Wear the right clothing
When you go to the golf course, it is crucial that you wear the correct clothing to keep you warm and comfortable during the wintry conditions. Key areas to keep warm are your hands and feet. Wearing wet-weather gloves and warm thermal socks will keep those areas of your body warm and dry, as well as helping with grip. You could also wear a base layer that will help keep your body warm and flexible, though don't select something so heavy that it hinders your movement – for a base layer, the rule is thinner, the better. These items of clothing will all aid in keeping your game at an optimum level, but what about the right equipment?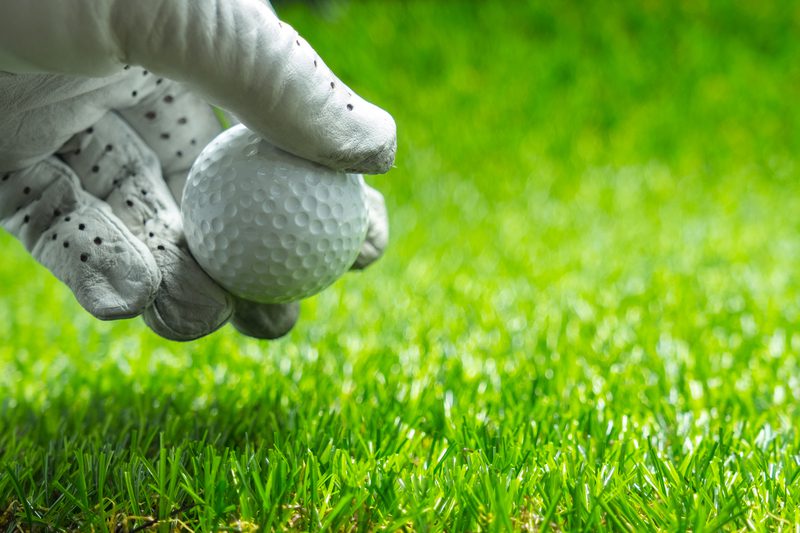 Acquire the Right Equipment
The weather that comes with winter season can be extremely unpredictable so always having the correct equipment with you is crucial. Here are examples of gear to bring along with you to the course.
Winter Wheels: These wheels will help you during the rainy or muddy conditions around the golf course and make moving all your clubs and other equipment significantly easier. They will also benefit the course as they will cause a lot less damage to the ground than regular wheels.
Yellow Balls: With the sun being a rare feature of the winter season, you definitely want to make sure your golf balls can be seen under the gloomy grey clouds. Yellow golfs balls will certainly help as they will be easier to spot, but there are also other visible colours available.
Umbrella: There is no way we can make a list of top tips for playing golf in the winter without mentioning bringing an umbrella. Whether it is rain, sleet or snow, and umbrella will make sure that yourself and your equipment remain dry.
Walk Instead of Riding
This might sound like a crazy suggestion especially during the winter but after this explanation, you will understand. Ditching the golf cart and walking the course will keep your body warmer and loosen your muscles between shots while at the same time it will help you learn the course.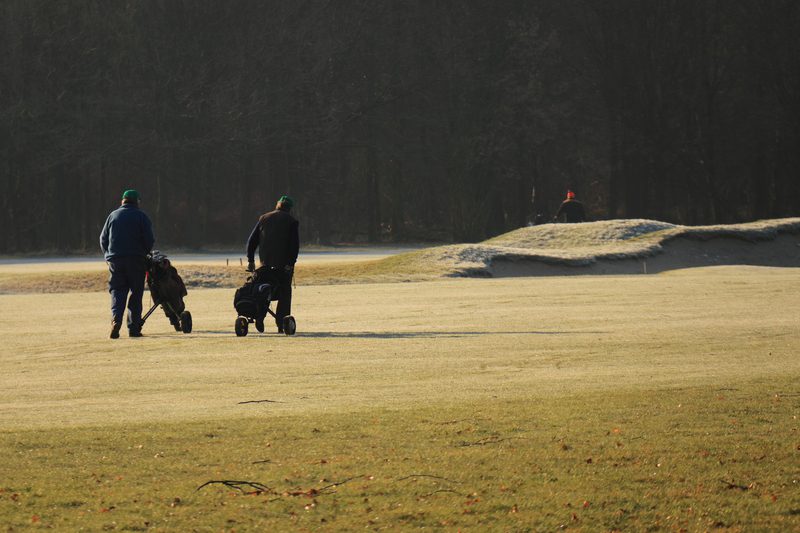 Bring Warm Beverages
As well as clothing, there are other things to bring that will help keep your body warm while you are putting away on the golf course, one of which is brining warm drinks. Coffee or tea in a flask is ideal and will help keep your metabolism going and keep your body temperature stable.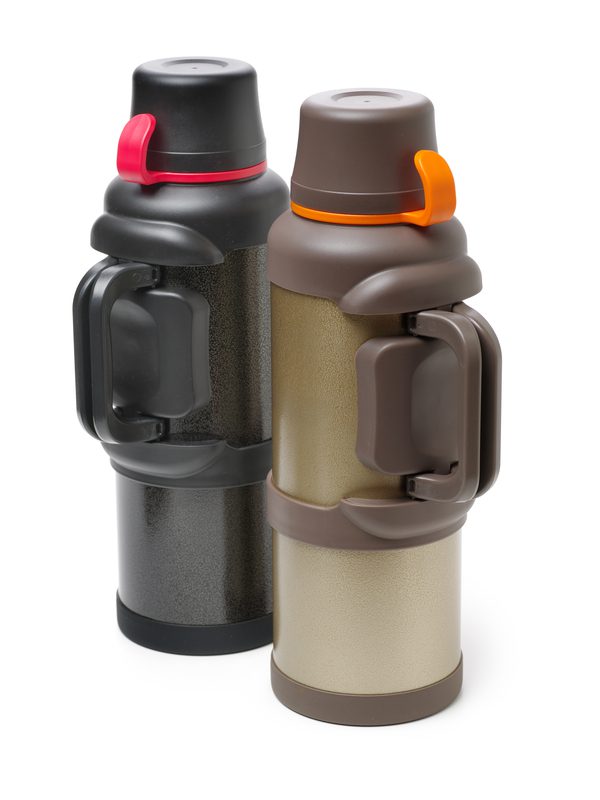 Go to the Driving Range
You do not always have to go to a golf course to improve your skills. A driving range is a popular place that plenty of golfers go, especially during the cold wintery months. A driving range will not only provide possible heating and covers but it is also the perfect place to practice various types of shots. Just pick a flag and have endless fun attempting to get a hole in one while keeping warm at the same time.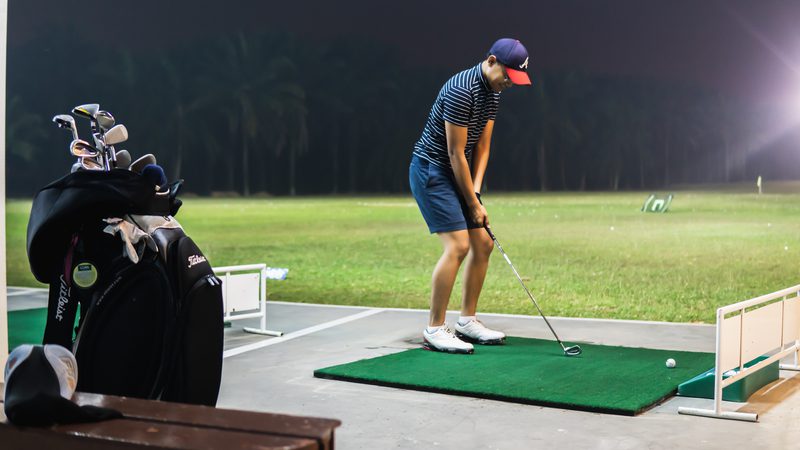 Buy a Golf Simulator
These simulators can be a great way of improving your game in the comfort of your own home. Golf simulators are made with the latest technology to make it as realistic as possible, making you feel like you are at our local golf course, battling it out with your friends. The only downside to these simulators is that they can be very pricey, however, if you are really into your golf, this would be a good purchase to practice your driving and iron shots at home away from the cold, wet weather.
Watch and Learn
If you are absolutely adamant about not going out to your local course or driving range, you can also learn a lot of things online. Site such as YouTube have a plethora of videos that provide plenty of advice on how to improve certain aspects of your game, whether that be your putting, driving or iron shots. As well as tutorials, you can also watch highlights of tournaments and pick up key strategies adopted by some of the world's best golfers.
SEE ALSO: Essential Events for October 2021