Matt Fitzpatrick won the US Open at Brookline on Sunday night, holding off playing partner Will Zalatoris in a thrilling final round. But who is the 27-year-old who now resides in Jupiter, Florida, but was born in Sheffield, England?
The former Tapton School pupil still has a membership at Hallamshire Golf Club, where he first picked up a club in his teens. No-one could have predicted then that he would achieve a historic double – winning two of the biggest golf events in the world on the same course. Nine years after winning the U.S. Amateur at The Country Club outside Boston, Matt Fitzpatrick clinched his first PGA TOUR victory at the 122nd U.S. Open on the same course with a one-shot win over Will Zalatoris, as well as beating off Masters champion Scottie Scheffler. Matt Fitzpatrick becomes only the second male golfer to win a U.S. Amateur and U.S. Open at the same course (Jack Nicklaus did it at Pebble Beach in 1961 and 1972).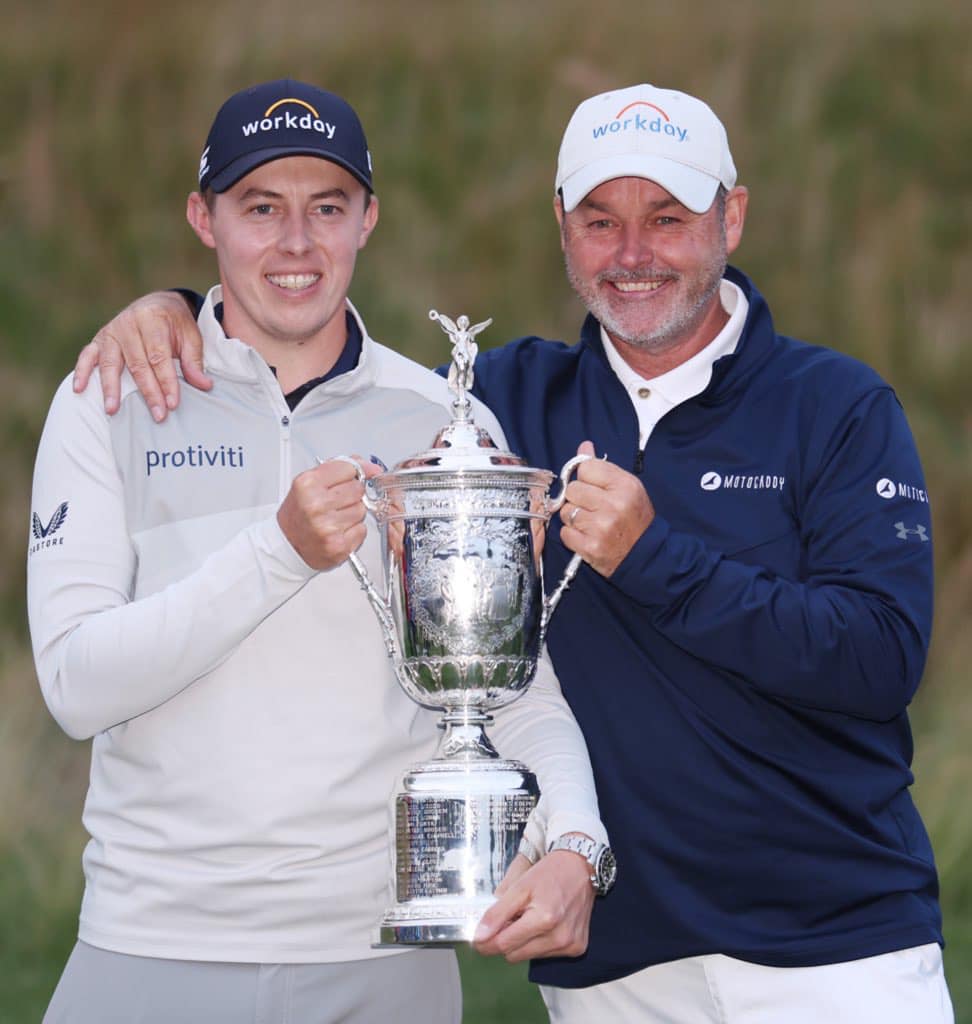 It was the 2016 Masters when an Englishman last won a PGA TOUR major. then it was Danny Willett who won the glory – but Matt Fitzpatrick is no stranger to success. He has previously won seven times on the European Tour (now known as the DP World Tour), including two victories at the DP World Tour Championship in Dubai. He had also had some success in the majors, with a tie for 14th at the Masters, and a tie for fifth at the PGA Championship at Southern Hills, a result which prompted him to comment: "With it being a major, it's quite different than a regular PGA Tour event… At the end of the day, they're just really hard to win. I think up until Southern Hills, really, I didn't really appreciate how hard it is actually to win a major. Yeah, I've not challenged, really, up until then."

See also: American Golf to Re-open Barnehurst Course
Maybe it was part of the key to Fitzpatrick's success that he stayed with the same host family he had at the 2013 U.S. Amateur. "I certainly think it gives me an edge over the others" he said the night before the final round. "I genuinely do believe that. It's a real, obviously, positive moment in my career. It kind of kick-started me."
Amateur
Matt Fitzpatrick burst onto the scene by winning the U.S. Amateur at the age of 18 in 2013, and has since lossomed into one of the finest golfers in the world. The seven-time DP World Tour winner has been a regular in the world's top 50 for the last seven years, and has represented Europe at two Ryder Cups.
He reached No. 1 in the World Amateur Golf Ranking later in 2013, and in the same year won the Silver Medal as the low amateur at the British Open. He then matriculated to Northwestern University, Illinois, where he played part of one season under coach Pat Goss, before deciding to focus full-time on the amateur game. Later that season he turned pro, and soon established himself on the European scene, winning his first event a the age of 21 at the 2015 British Masters.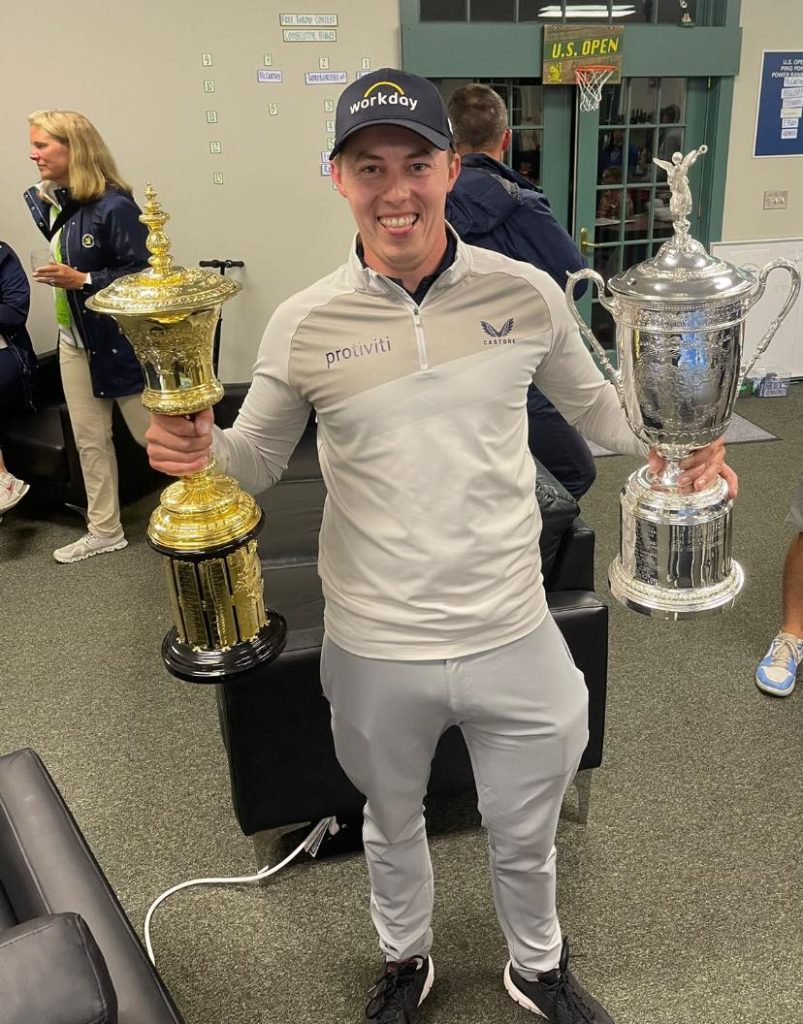 In 2016 Matt Fitzpatrick two more titles including the DP World Tour Championship, and entered the world top 50, where he has remained ever since. This earned him a place on the European Ryder Cup team, where he was the youngest player in the tournament.
In 2017 Matt won the Omega European Masters, defending the title successfully in 2018, the first player to do so since Seve Ballesteros. He also broke Nick Faldo's record to become the youngest Englishman ever to win five times on the European Tour.
Regular
A runner-up finish at the Arnold Palmer Invitational and a T-4 at the WGC-FedEx St. Jude Invitational won Matt a place on the PGA TOUR in 2019, and strong placings through in to 2020 made him a regular on the PGA TOUR circuit.
After a succession of runner-up placings he returned to the winning position in his final event of 2020, the DP World Tour Championship. A bonus runner-up place in the Race to Dubai put him on a career-high ranking of 16, automatically qualifying him for the 2021 Ryder Cup at Whistling Straits. His 2022 began well with five Top 10 positions in his first six starts on the PGA TOUR.
As a player, Matt is best know for his putting, but a rigorous workout regiment has helped him to add distance to his shots. He also credits his success to a device called The Stack, the invention of university professor and golf biomechanist, Sasho MacKenzie. "I'll be honest, it's worked wonders," said Fitzpatrick.

The Stack, a speed-training system that uses a physical club with different weight attachments to increase club head speed, has been available to amateurs and professionals since February 2021. the principle is simple enough – by repeatedly swinging a club of varying weights, underweighted, optimum and overloaded, at maximum pace over a strict routine of repetitions and sets, it aims to build strength and speed through customised programmes. Fitzpatrick says he's been using the device three times a week: "I've been doing it religiously week-in and week-out," he explained. There's evidence for its success, with Fitzpatrick routinely outdriving playing partner Dustin Johnson last week.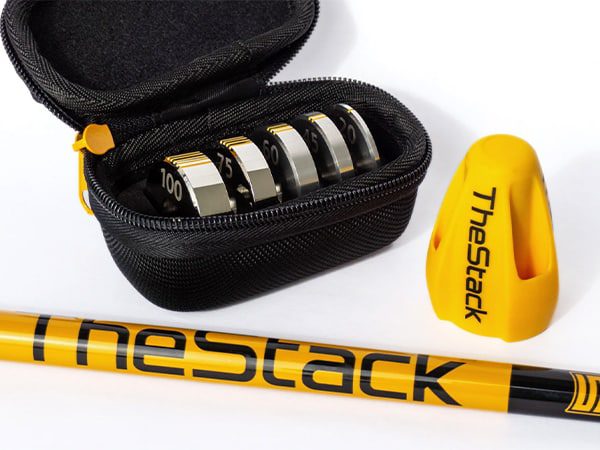 Fitzpatrick notoriously feuded with Bryson DeChambeau, US Open champion whose long driving was attributed to his bulked-up physique. It seems that Fitzpatrick has now found his own solution to the problem, adding 5mph to his driving speed, despite the fact that he lost his first Stack when he left it behind in Abu Dhabi.
"If I was in this position four years ago, and I was playing with Will [Zalatoris] in the final group, I'd be concerned that I'm going to be 15, 20 [yards] behind him," said Fitzpatrick. "And I felt comfortable all day that I was going to be past him, which gives me confidence going into the next shot knowing that you've got less club."
Away from the course, Matt Fitzpatrick is a fanatical fan of football team Sheffield United, known as The Blades, and is a patron of Sheffield Children's Hospital Charity. He enjoys fund raising at Dan Walker's golf day, and visits the hospital when he can, as well as spending time with the Fitzpatrick family dog Charlie, a 13-year-old golden retriever who often makes guest appearances at the Alfred Dunhill Links Championship.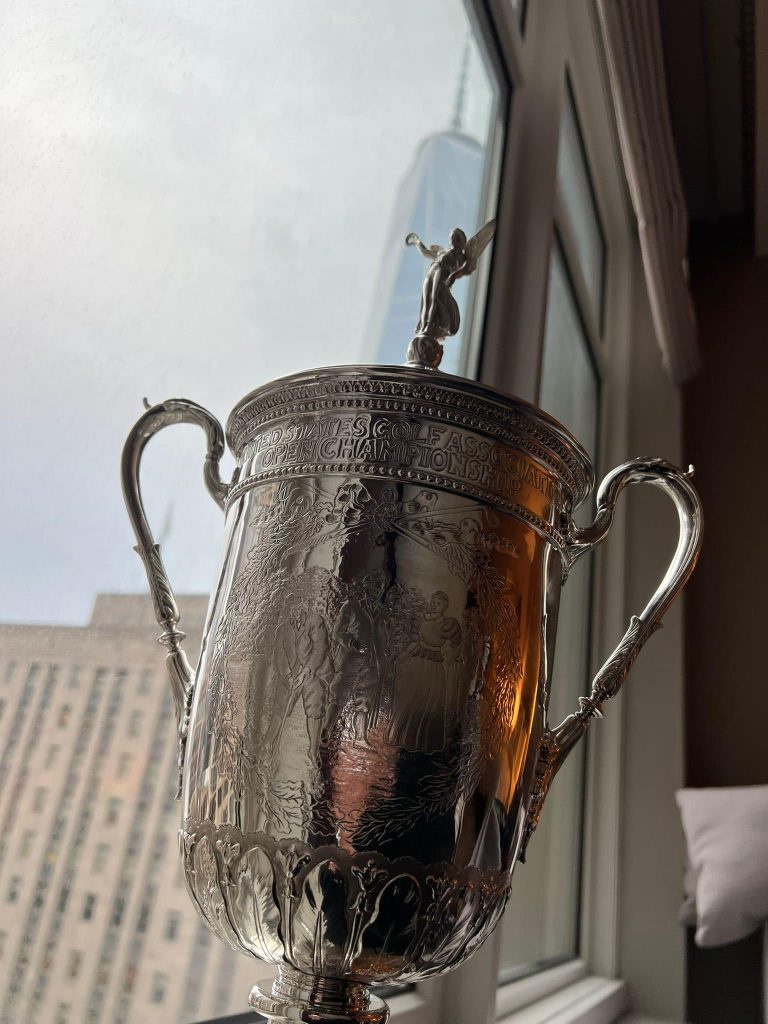 So where next for Matt Fitzpatrick? He posted on www.facebook.com/MattFitzpatrickGolf: "What. A. Day. From being a little kid this is a moment I could only dream of. To achieve one of my career goals yesterday was truly incredible. Having my family and some of my closest friends there to watch me win meant the world. Words really can't describe the feeling of winning a major, it's 1000x better than I ever thought it would be. Thank you to everyone for the kind words and support as the dust settles on an incredible week. It really does mean a lot!!
You can follow Matt Fitzpatrick in Twitter at @MATTFITZ94.
See also: Matt Fitzpatrick Claims First Major Title at US Open