On the week of May 20, for only the second time in history, all six of the PGA TOUR's affiliated International PGA Tours were in action at the same time. This was possible because the Mackenzie Tour-PGA TOUR Canada began its seventh season that week.
PGA TOUR Latinoamérica is in the middle of its eighth year and PGA TOUR Series-China is celebrating its fifth season, and they all joined their older, more mature family members—the PGA TOUR, PGA TOUR Champions and the Web.com Tour—with tournament golf that week.
As for the PGA TOUR's three international Tours, all are doing exactly what was intended when then-TOUR Commissioner Tim Finchem announced their formation in consecutive years, starting in 2012.
"We created these Tours to provide playing opportunities for up-and-coming players in these parts of the world, both North and South America and in Asia—with a particular focus on China," said Rob Ohno, a PGA TOUR Senior Vice President who oversees all three international tours. "We are also intent on growing the game and introducing it to fans who may not be that familiar with our sport. In Canada, golf is fairly established. But there are places in the world where that's not the case. Through professional Tours operated by the PGA TOUR, we felt we could really grow the game."
This season, Corey Conners, a Mackenzie Tour alum, won the PGA TOUR's Valero Texas Open, while Keith Mitchell, who toiled for two seasons on PGA TOUR Latinoamérica, won the Honda Classic. Zecheng Dou and Xinjun Zhang, former PGA TOUR Series-China stalwarts, have both won Web.com Tour events in 2019—with Zhang zooming to the top of the season-long points list at the season's halfway mark. Numerous others are continuing their playing careers after getting their professional starts in places like Calgary, Cordoba and Chengdu.
"The PGA TOUR wanted to create Tours that would allow players to compete against each other in PGA TOUR-caliber venues so they could gauge their games and better understand where they are in their careers," Ohno continued. "They get to do this by experiencing tournaments set up and organized exactly as PGA TOUR tournaments are, just on a somewhat smaller scale. These have been very successful ventures for the TOUR, and we're very pleased with the results—and the great players—our international Tours have produced."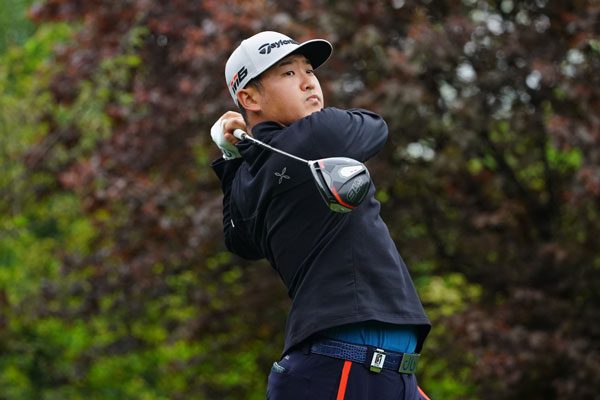 PGA TOUR Series-China
By Laury Livsey
David Kocher arrived in China for the 2019 PGA TOUR Series-China season with only conditional status. That meant the New Jersey native had no guarantee he would play in tournaments, which forced Kocher to Monday-qualify into the season-opening Chongqing Championship because too many other players were ahead of him on the exempt list.
No matter. Kocher "Mondayed" into that tournament and eventually finished third. That allowed him to play in the next week's event and Kocher was on his way. He then won the Haikou Championship in only his third Tour start, making him fully exempt for the remainder of the year. Suddenly, he went from limited playing opportunities to the top of the Order of Merit. Not only did the win give Kocher a place to play for the rest of the season, he could begin realistically thinking about his next-year plans. The top-five money-winners from 2019 on PGA TOUR Series-China will automatically earn membership on the 2020 Web.com Tour.
"My goal for this year was just to finish in the top 25 (on the Order of Merit) and get to second stage (of the Web.com Tour Final Qualifying Tournament)," he said after his win. "I can set some new goals now as I'm really happy with where my game is. I've been playing well this whole year, so this is definitely a big confidence boost."
For fellow American Trevor Sluman, winner of the Sanya Championship, his breakthrough victory was equally as satisfying for different reasons. In 2018, after contending several times only to come up short, Sluman was finally able to move into the win column. Taihei Sato's Chongqing Championship win was notable, as he became the first Japanese player to win a Series event. While it was not Sato's first as a professional, he was willing to admit his playoff triumph over China's Yanwei Liu was particularly satisfying.
"This might be my best win considering so many good players were in the field," he said.
In China's capital in mid-May, Canada's Richard Jung, a year removed from his win at the Suzhou Open, cruised to his second Series title, at the Beijing Championship. In the process he became the 12th player with multiple victories on the Tour, setting the stage for big things to come over the next 10 tournaments, culminated at the season-ending Clearwater Bay Open in Hong Kong.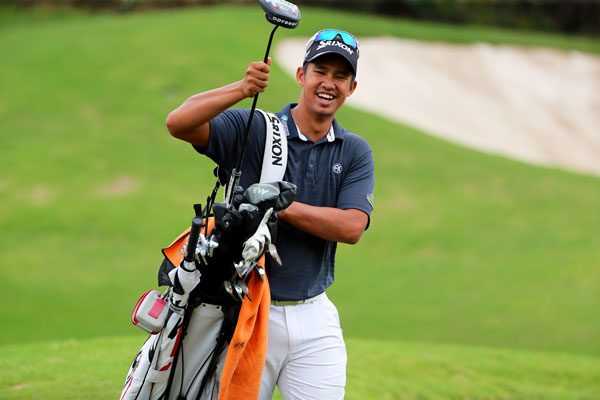 Remembering Arie Irawan
Irawan missed the cut at the Sanya Championship in April but stayed in the seaside city to prepare for the next week's tournament in Haikou. He went to bed Saturday night and never awoke, dying in his sleep of natural causes. He was 28. Irawan's death left everybody associated with PGA TOUR Series-China shocked, and the tournament elected to cancel the final round out of respect for Irawan. The Malaysian golfer was in his second season playing in China and was a popular player among fellow golfers and staff.
PGA TOUR Latinoamérica
By Kevin Prise
With the top-five finishers on each year's PGA TOUR Latinoamérica Order of Merit earning strong Web.com Tour status for the following season, there is no shortage of motivation to start fast.
In his first PGA TOUR Latinoamérica season, 2014 Elon University alum John Somers is following that script beautifully.
After securing Tour starts via a T12 finish at his Q-School site in January, the North Carolina native emerged victorious in his third start, shooting rounds of 68-65-67-65 at the Abierto de Chile in late April, capped off by draining a 45-foot eagle putt on the final hole to secure a two-shot victory.
Just like that, Somers moved to No. 4 on the Order of Merit (Los Cinco) through three events, well positioned to make a run at his first Web.com Tour card as he pursues his PGA TOUR dreams.
"This is more than I could have ever asked for," Somers said after his victory. "This is unbelievable."
Tour rookies like Somers will have no shortage of veteran challengers as they compete for spots in Los Cinco.
Through three events, Murray State alum Jared Wolfe led Los Cinco, on the strength of a victory at the season-opening Buenaventura Classic, which he followed with a T31 and solo eighth.
Wolfe, 31, is no stranger to success on PGA TOUR Latinoamérica. The Kentucky native finished second on Los Cinco in 2017, and No. 15 last year in just six events.
Wolfe's season-opening victory marked his third PGA TOUR Latinoamérica title in 26 career starts, and he intends to continue to put the pedal down as he chases the No. 1 spot on the season-long money list, which brings fully exempt Web.com Tour status in 2020.
"I love this Tour," Wolfe said after his win in Panama in late March.
His results show it.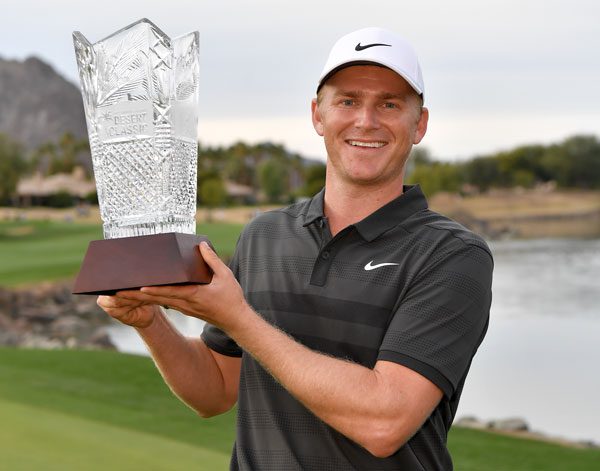 Mackenzie Tour-PGA TOUR Canada
By Robert Thompson
Adam Long recalls his time on the Mackenzie Tour-PGA TOUR Canada well, even if it was five years ago. Long, who won the Desert Classic this spring for his first win on the PGA TOUR, says the time he spent playing in Canada helped prepare him to move forward for the Web.com Tour.
"You learn so much playing [in Canada]," he said from The Honda Classic. "You learn how to play competitive tour golf, how to travel, how to look after yourself—it really prepares you for what life out on tour is like."
Long is the latest in a series of players to use the Mackenzie Tour as a stepping-stone to the PGA TOUR. In recent years Canadian Mackenzie Hughes and stars like Tony Finau, Aaron Wise and several others have followed suit. Canadian Corey Conners, from Listowel, Ont., is the latest to make the jump, after winning the Valero Texas Open.
This year's schedule starts in May in Vancouver, finishing with the no-cut Canada Life Championship in London, Ont. in mid-September. In between, the tour takes in stops throughout Canada, including the new HFX Pro-Am in Halifax in July, which will be held at Oakfield Golf and Country Club, with Sports and Entertainment Atlantic as the host organization.
The goal of the tour remains the same—introducing the best young professionals to the world of tournament golf, as well as giving them the opportunity to move ahead with their professional career, says Scott Pritchard, Mackenzie Tour's vice-president. Pritchard points to the tour's qualifying schools—which have sold out in minutes—as proof of the tour's success and the way it is connecting with emerging players from American colleges and the best European players.
"The proof, I feel, is coming from the players using the tour to move to the Web.com Tour, but also the players have success beyond that," says Pritchard.
For Long, he fondly reflects on the year he played in Canada, and how it affected his career going forward.
"It is a fantastic tour and it prepares you for what follows it," he says. "For a lot of young guys, you're learning to book your own schedule and plan your time, as well as how you prepare. Having a tour like the Mackenzie Tour is really important to the professional game and keeps getting stronger and stronger."
This article first appeared in the PGA TOUR June-November 2019 issue, which can be read here.
See also: Emerging Golfers to Watch in PGA TOUR's International Tours
Young Golfers Making an Impact at the Web.com Tour