The Best Game Improvement Irons for 2021
If you struggle to get distance or to hit the ball straight, a game improvement iron may be for you. Game improvement irons are designed to be forgiving, so even if you miss the 'sweet spot' the club, your shot won't be too far off target. Arguably this is the type of club most weekend golfers should be using. Here are the best game improvement irons for 2021.

Only if you normally break 80 will you probably want to look more into a player's iron rather than a game improvement iron. With the right game improvement irons you could get a 30 handicap down to a 25, or a 25 handicap down to a 10.
Traditionally, game improvement irons are larger and thicker than a player's iron. This is normally noticeable on the top line, but moreso on the sole. This larger sole is what makes it easier for you to get through difficult lies. It can also give you lift if you are struggling to get the ball in the air.
SEE ALSO: Talking About the Cost of Golf – Do You Need to be Rich to Play?
The look of game improvement irons is normally quite marked, but long gone are the days when your choice was of either simplistic cavity back irons, or traditional blade irons. Nowadays, golfers can opt for players, game-improvement or super game-improvement irons. Yes, the categories can be pretty generalized, but all these types have specific feature and design tweaks that make each of them more suitable for various golfers.
This article will look at the three best game improvement irons available for the widest range of golfer. The irons offer distance but forgiveness to allow some workability, allowing a golfer to improve their handicap and work up to 'players irons.
Callaway Rogue X Irons
These irons are perfect for players who are seeking more distance and more enjoyment in their game.
ALSO SEE: Profile: Hideki Matsuyama
The clubs combine variable face thickness (VFT) with 360 face cup technology, which expands the clubface and gives a faster ball speed.
The standard Rogue irons are already a nice club, and with the X model being ever so slightly bigger and broader, it is more forgiving as a club.
The shallow and flexible rim surrounding the clubface flexes and releases to maximize the ball speed.
The clubface flexes the variable thickness, which generates more ball speed from the off-centre hits, which are when the club's forgiveness comes into play if your impact isn't the most accurate.
If you need that extra helping hand with distance and ball speed, then the Calloway Rogue X Irons are a good choice. With improved speed and accuracy, these irons allow birdies to be a more regular occurrence for you moving forward.
Ping G410 Irons
The G410 looks good, and that hasn't been one of Ping's strengths in recent years! Yes, there are more powerful options out there, but you undoubtedly need to compromise on head size or shape to find them.
The G410 irons have an incredible feel to them, thanks in part to the aluminium and Santoprene elastomer materials in the clubhead's rear section.
Forgiveness has been increased by 8% on the G410, mainly because the custom tuning port has moved to the toe.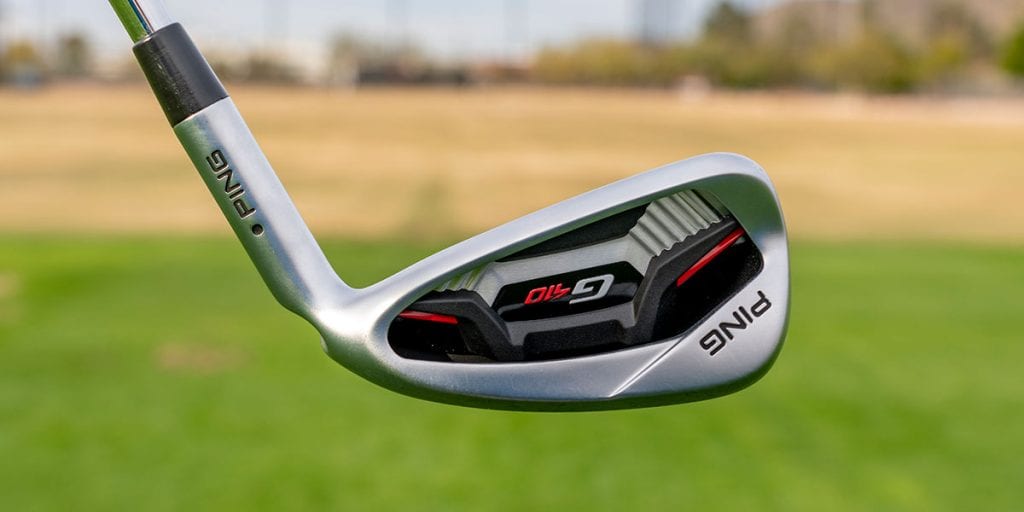 The G410 is not only a more stylish, slimmer model than any of the nine previous G irons, but it is also closer to a 'players' iron than ever before.
SEE ALSO: Looking Back at 2020's PGA TOUR Award Winners
Whether it is the striking of that first shot with a new club or whether a fleeting glance across the tee as a playing partner takes it out of his bag, first impressions of any club are vital. Both the design and performance of the G410 iron will leave you with a good lasting impression of this club, not just an excellent first impression.
Cobra Radspeed
The 3D print on these irons is unique and intriguing, but the look isn't what golfers care most about. Fortunately, the height, distance and feel are all just as impressive as the aesthetic.

Cobra has lost 2 grams from the top line in the 4 through to the 7-iron, leaving a channel replaced with carbon-fibre strips. The lost weight has been repositioned lower in the club to maximize ball speed and launch angle.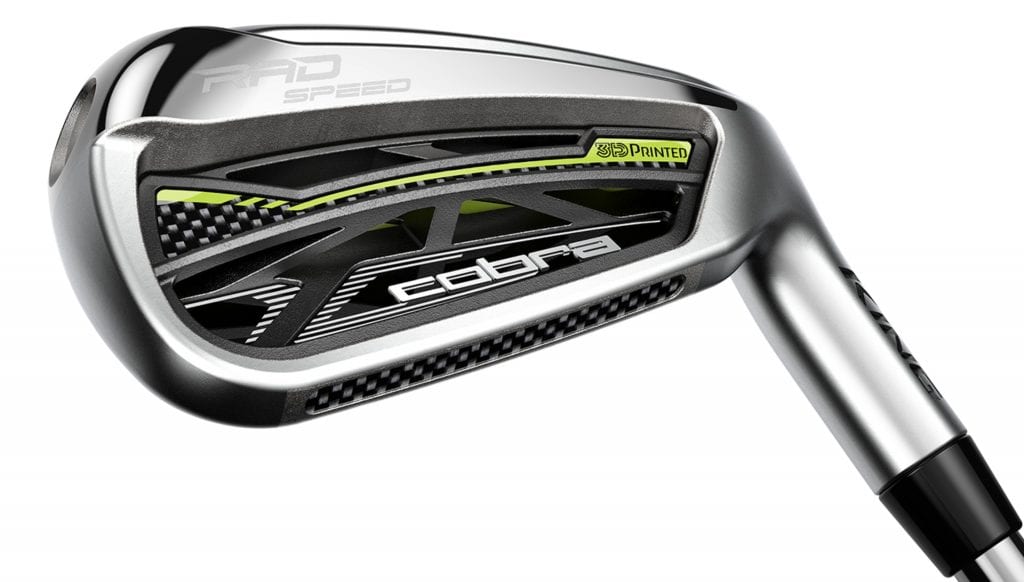 Placing weight where you need it most is critical with all clubs. The Radspeed irons use a process called radial weighting. Speed and forgiveness are boosted as the weight is placed relative to the centre of gravity. During custom builds of the Cobra Radspeed, additional toe weights can ensure precise CG location.
Easier to Use
All the irons featured are designed to be slightly more manageable for the club golfer to use. They generally have somewhat lower than average lofts per iron, which helps to increase distance and slightly reduce spin. The offset helps when it comes to ensuring a consistently squarer face at impact.
Game improvement irons are the best option for any golfer who is not too worried about shaping their air shots and searching for a straighter and longer ball flight.
Good luck finding the game improvement irons that will most precisely suit and improve your all-around game!